Traditional Sachertorte Recipe – Vienna café culture at its best
Sachertorte Recipe
Prep Time:
25 Minutes
Prep Time:
70 Minutes
Total time:
1 Hour
35 Minutes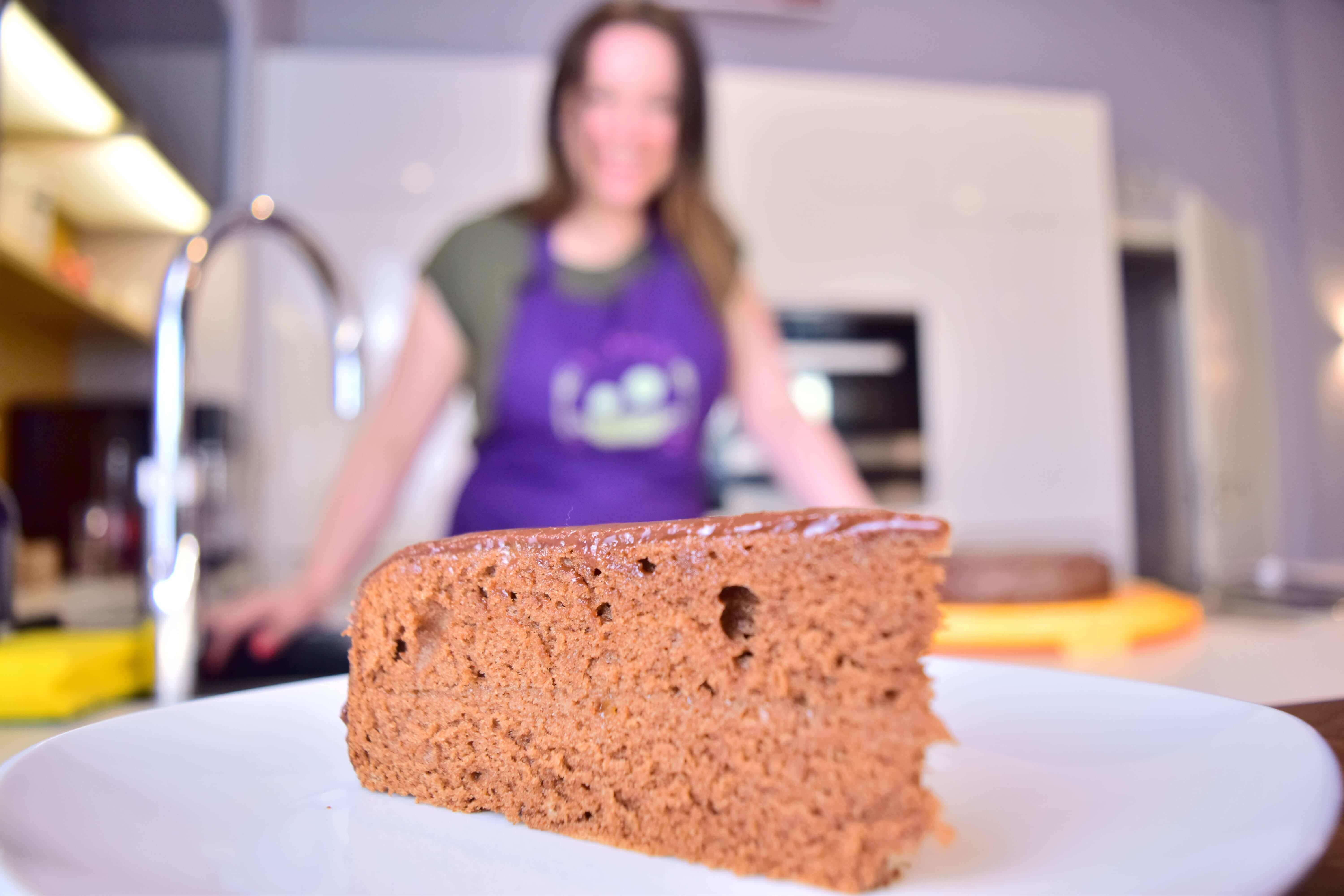 Ingredients
Cake Batter
140 g butter (room temperature)
110 g icing sugar
1/2 vanilla pod
6 eggs
150 g dark chocolate
110 g sugar
140 g flour
pinch of salt
Filling
200 g apricot jam
rum (optional)
Chocolate Glaze
200 g sugar
125 ml water
150 g dark chocolate
Instructions
1.
Preheat oven to 170° C. Butter and flour a springform (roughly 22-23 cm).
2.
Prepare the cake batter: Melt the chocolate over a bain-marie and let it cool slightly for a couple of minutes. Separate the egg whites from the egg yolks and refrigerate the egg whites until you need them.
3.
In a large bowl, cream the butter together with the vanilla seeds and the icing sugar before adding egg yolks one at a time. Add the melted and cooled chocolate. Whip egg whites with salt until foamy before adding the sugar gradually.
4.
Continue to whip until you get stiff peaks. Take a small part of the stiff whites and fold into the cake batter. Keep adding more and more egg whites and flour simultaneously until you have a homogenous mixture.
5.
Pour batter into the springform and bake for about 55-60 minutes at 170° C, make sure to bake the first 10 minutes with the oven door slightly open (stick a wooden spoon in the door). When fully baked, turn the cake onto a rack (with the open part facing downwards) and let cool to get a flat surface. Turn again after 30 minutes and let cool off completely.
6.
Meanwhile, heat up the apricot jam and strain it to get a fine jam. Divide the cake in two layers and fix both layers with a toothpick to have an easy assembly afterwards.
7.
Lightly soak both cake layers with rum. Spread about half of the hot jam over the first layer either with a pallet knife or just a regular wide bladed knife.
8.
Top it with the second cake layer and spread the rest of the apricot jam all over the cake (including the sides). Let this dry for at least 30 minutes.
9.
In the meantime, prepare the glaze: In a saucepan, combine sugar and water and bring to a boil. Let simmer for 6 minutes. Remove the saucepan from the heat and let it cool off slightly before adding the chocolate.*
10.
Keep stirring until the chocolate has dissolved. Wait for the glaze to cool off until you get a thick layer of 4 mm on a wooden spoon.
11.
Pour the glaze over the cake and use a pallet knife or regular knife to spread the mix. The glaze shall set at room temperature for at least an hour and then you can cut it. Do not refrigerate the cake. Enjoy with some whipped cream!
Print
*If the syrup is too hot, the chocolate could curdle and get lumpy.