Croatian Ajvar (Pepper Caviar)
Croatian Ajvar Recipe
Prep Time:
15 Minutes
Prep Time:
20 Minutes
Total time:
35 Minutes
Servings:
6-8 People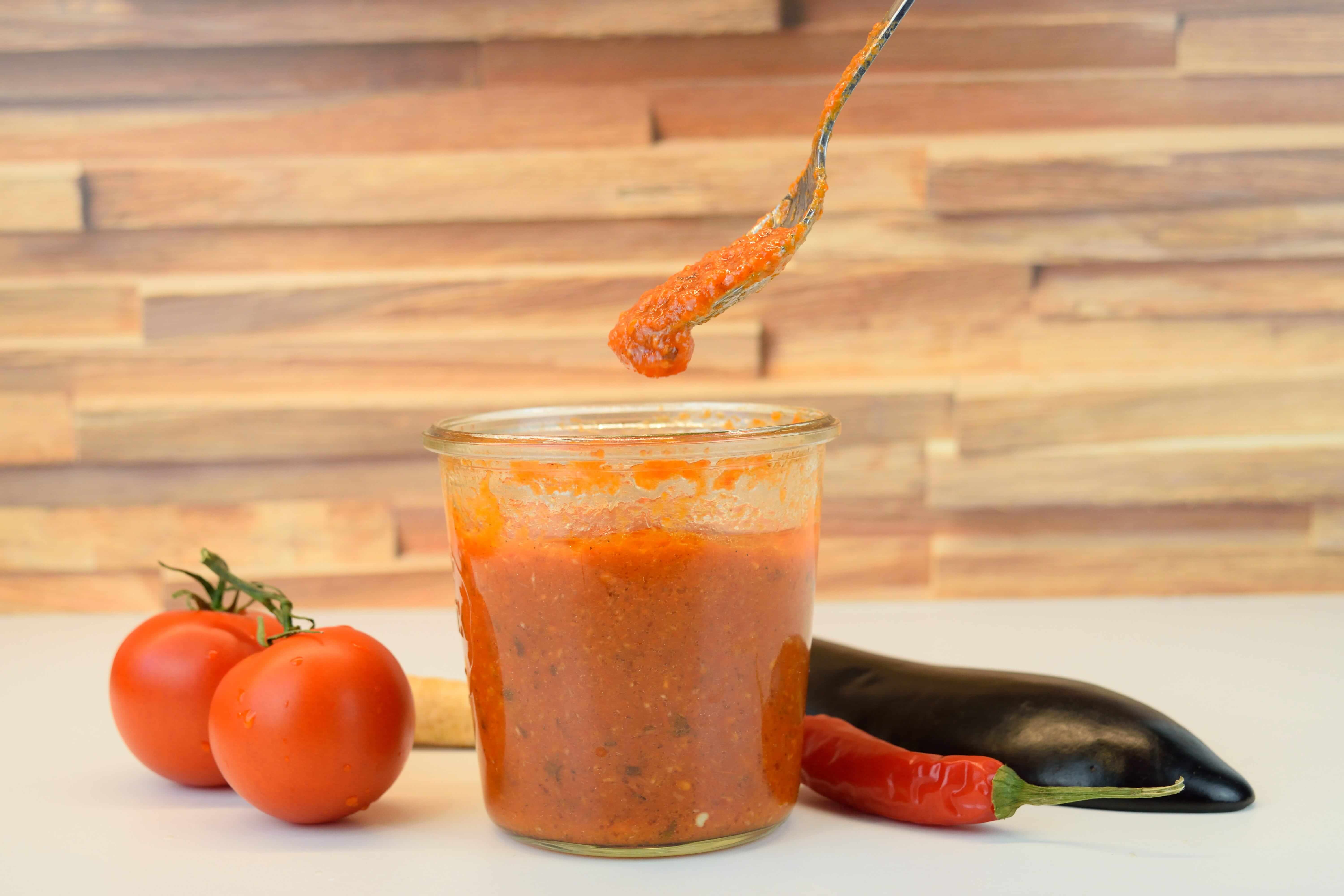 Ingredients
10 horn peppers
5 tomato shaped peppers (or 1-2 red bell peppers)
1 eggplant
1 parsley root
4 tomatoes
a bit of fresh chilli pepper
1 garlic clove
1-2 tbsp vinegar
80 ml neutral vegetable oil
salt and pepper
a pinch of sugar
Instructions
1.
Roast the peppers and the eggplant for about 15-20 minutes until they blister and get brown-darkish either on the gas stove, grill or in the oven (200 °C).
2.
Transfer the peppers into a bowl and cover with some foil for 5-10 minutes to let them sweat (this will help peel their skin off later) and cut up the eggplant roughly into smaller pieces. Let cool off.
3.
Dice up the tomatoes, parsley root and cut as much chilli as you want (depending on how hot you like it) and peel the garlic clove. Peel the peppers and remove the core as well as the stem and let them cool off completely.
4.
Now blend all the vegetables with a hand blender or food processor until everything turns into a homogenous mass. Add salt, pepper and sugar as well as the vinegar and oil. Mix well with a spoon.
5.
You can pour it into two glasses to store it in the fridge until you want to serve it with some bread, meat or fish. Enjoy!
Print