German Kalter Hund (Cold Dog) – No Bake Chocolate Biscuit Cake
Kalter Hund Recipe
Prep Time:
30 Minutes
Total time:
30 Minutes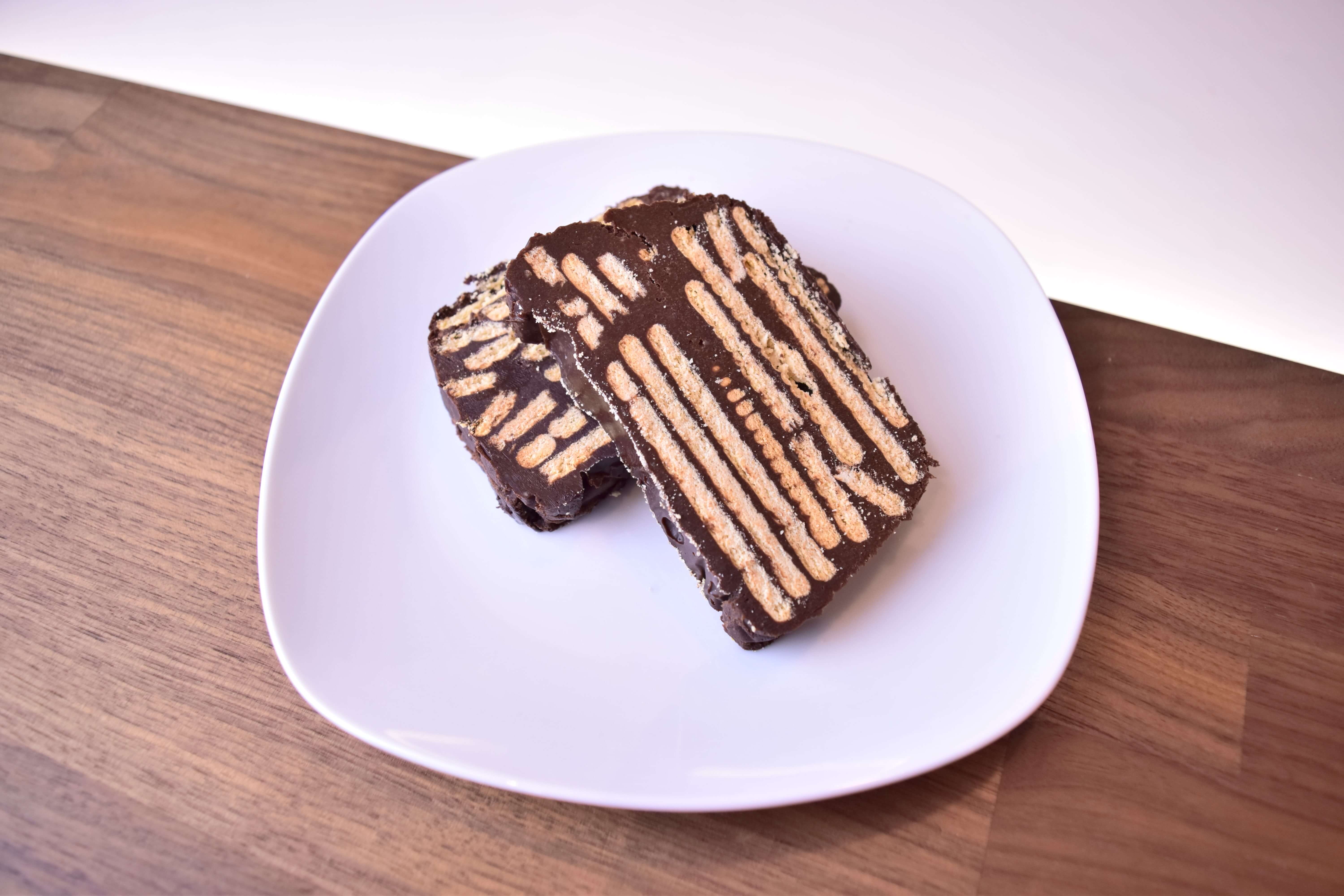 Ingredients
200-250 g shortbread biscuits (e.g. Leibniz)
150 g sugar
30 g vanilla sugar
250 g coconut fat or oil
90 g cocoa powder
2 eggs
1-2 tbsp ground coffee
50 g ground almonds
1-2 tbsp rum
Instructions
1.
Line a loaf pan with some transparent foil and heat up the coconut fat. In the meantime mix the two sugar types and the eggs with a hand mixer until the mixture is foamy and light.
2.
Mix in the cocoa powder and ground almonds ingredients as well. Now add the rum and the coffee and incorporate the liquid coconut fat step by step until you get a thick homogenous batter.
3.
Start off the cake with a good tbsp full of the chocolate batter and then layer the biscuits on top in a pattern you prefer (cover all gaps with biscuits - that just looks best when cutting it later on).
4.
Keep layering batter and biscuits until almost all of the chocolate mixture is used off. Make sure to finish off with a last layer of the chocolate.
5.
Wrap it with transparent foil to seal it and refrigerate either overnight or for at least 3 hrs. Enjoy it straight from the fridge!
Print