Traditional Kaiserschmarren – Easy and Delicious Austrian Shredded Pancake
Kaiserschmarrn Recipe
Prep Time:
10 Minutes
Prep Time:
20 Minutes
Total time:
30 Minutes
Servings:
2 People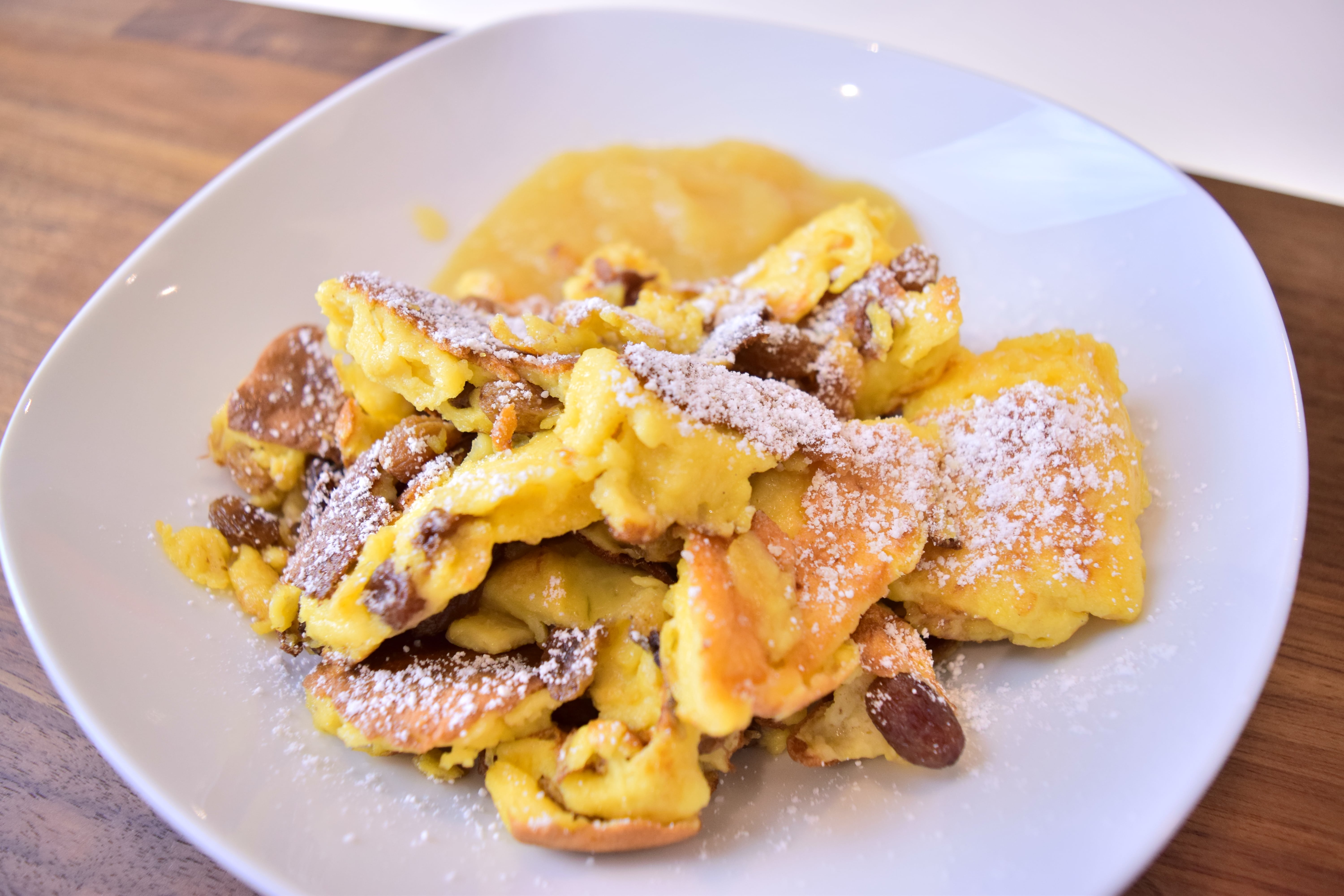 Ingredients
6 tbsp flour
6 eggs
1 tsp vanilla sugar (or vanilla essence)
1 tbsp sugar
125 ml milk
handful raisins (or as many as you like)
100 ml rum (swap with orange juice if preferred)
1 tbsp clarified butter
1 tbsp butter
pinch of salt
icing sugar
Instructions
1.
Soak the raisins in rum or orange juice either overnight or for about 30 minutes to let them get soft.
2.
Whisk up the eggs and add the milk, the vanilla sugar, 1/2 tbsp of the regular sugar, a pinch of salt and keep whisking until it's combined. Add the flour and whisk well.
3.
Add a dash of the rum that the raisins have been soaking in. Heat up the stove on full flame. Put the pan on and add the clarified butter.
4.
When melted, add the pancake mix and reduce the heat to medium flame. Making this Kaiserschmarren does take a little time (approx. 10-20 minutes) and it needs to cook slowly otherwise it will burn, so get yourself a cup of tea or coffee while it cooks in the pan.
5.
Add the raisins to the batter. When the pancake got a nice golden brown colour, half the mix into two and flip it over to brown on the other side. When cooked trough, take two forks and pull the Kaiserschmarren apart.
6.
Add the butter and the rest of the sugar and let caramelise. Plate it and serve it with some applesauce or lingonberry jam and dust with some icing sugar. Enjoy!
Print