Kladdkaka – Swedish Sticky Chocolate Cake
Kladdkaka Recipe
Prep Time:
10 Minutes
Prep Time:
15 Minutes
Total time:
25 Minutes
Servings:
12-16 slices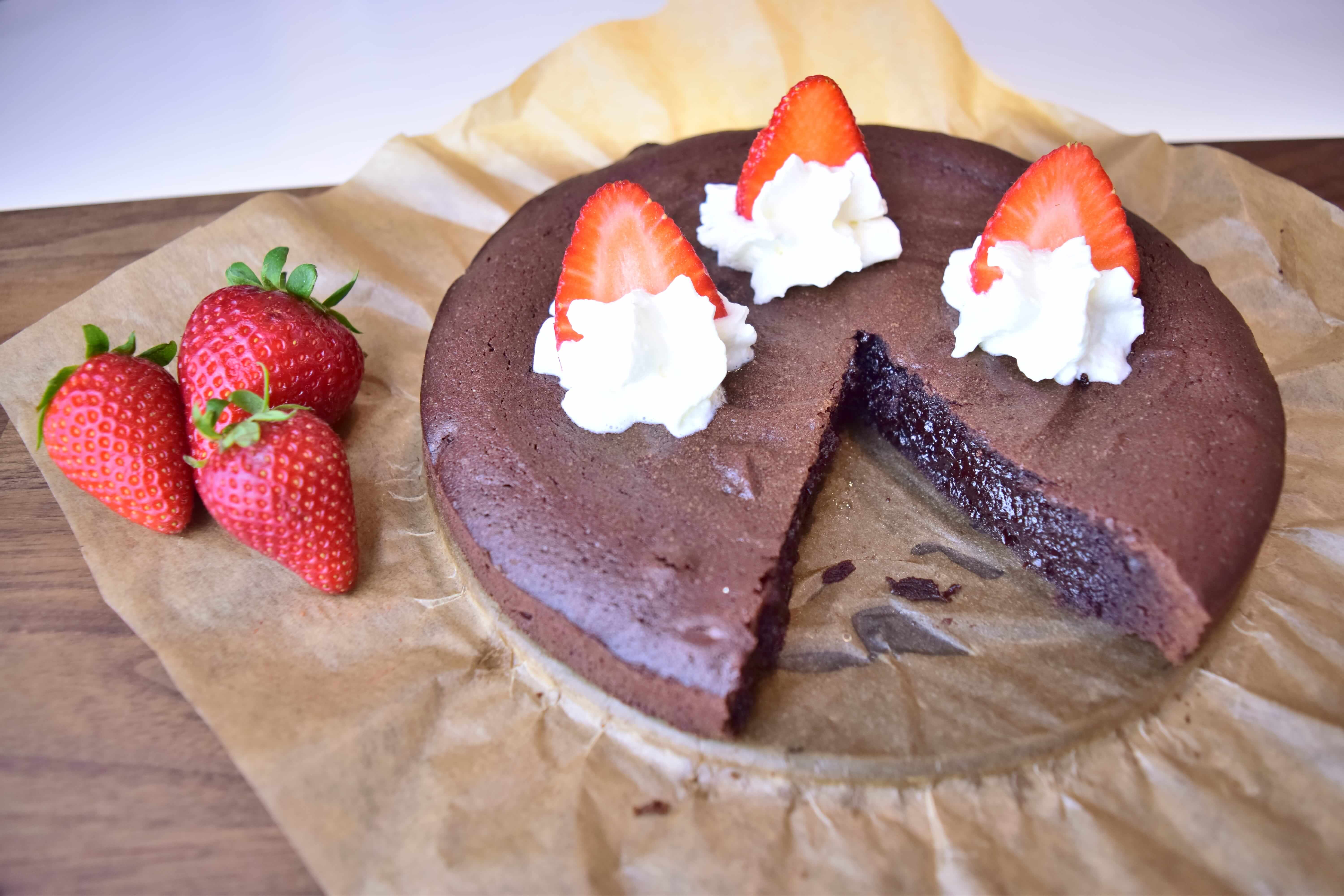 Ingredients
100 g butter (a little less than 1/2 cup)
200 g sugar  (a little less than 1 cup)
150 g flour (1 1/4 cup)
4 tbsp cocoa powder (1/4 cup)
1/2  tbsp vanilla extract
2 eggs
pinch of salt
Instructions
1.
Preheat the oven up to 200° C. Melt the butter. Mix together the eggs with sugar, vanilla extract and a pinch of salt.
2.
Add the flour and cocoa powder into the wet ingredients step by step. When mixture comes together and gets dry add the melted butter.
3.
When everything is mixed well together and you get a shiny chocolate batter, pop the mixture into a round cake tin (Ø 20 cm - 8 inches) and bake for 15 mins on the middle shelf.
4.
After baking let the cake rest in the pan for at least 10 mins, remove from the baking form and decorate with some whipped cream and some fresh berries if you like. Enjoy!
Print