German Grillparty: German Steak Marinade
Steak marinade for pork cutlets
Prep Time:
10 Minutes
Total time:
10 Minutes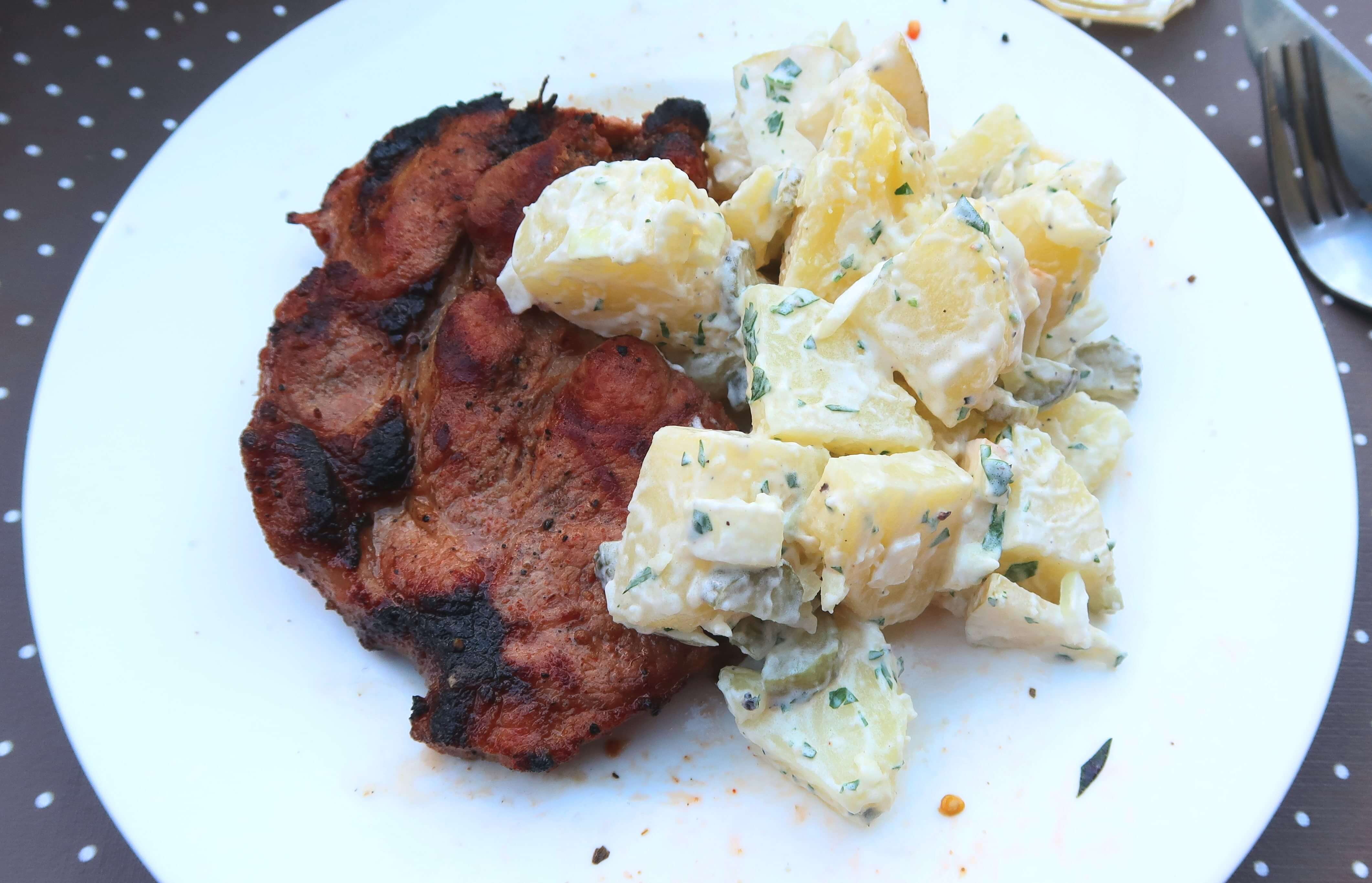 Ingredients
Meat
4 pork neck steaks (or any type of pork meat)
Marinade
1/2 l of lager beer
2 onions
2 tbsp mustard
2 tbsp honey
4 tsp paprika
1 tsp cayenne pepper
1/2 tsp salt
1/2 tsp pepper
Instructions
1.
Wash and dry the steaks. Open the beer bottle.
2.
Peel and wash the onions and cut them into super fine slices (preferably with a mandoline).
3.
Get a zipper bag and put all ingredients into the bag, release excess air and close it. Give the meat a good massage and refrigerate for at least 4 h.
4.
Heat up your grill and barbecue the meat on both sides until done. Serve with a nice potato salad and some bread with tomato butter. Enjoy!
Print
You will get the best possible taste if you let the meat rest overnight in the juices and you could also add one or two smashed garlic cloves if you like.