Butter Chicken
Butter Chicken Recipe (Murgh Makhani)
Prep Time:
15 Minutes
Prep Time:
40 Minutes
Total time:
55 Minutes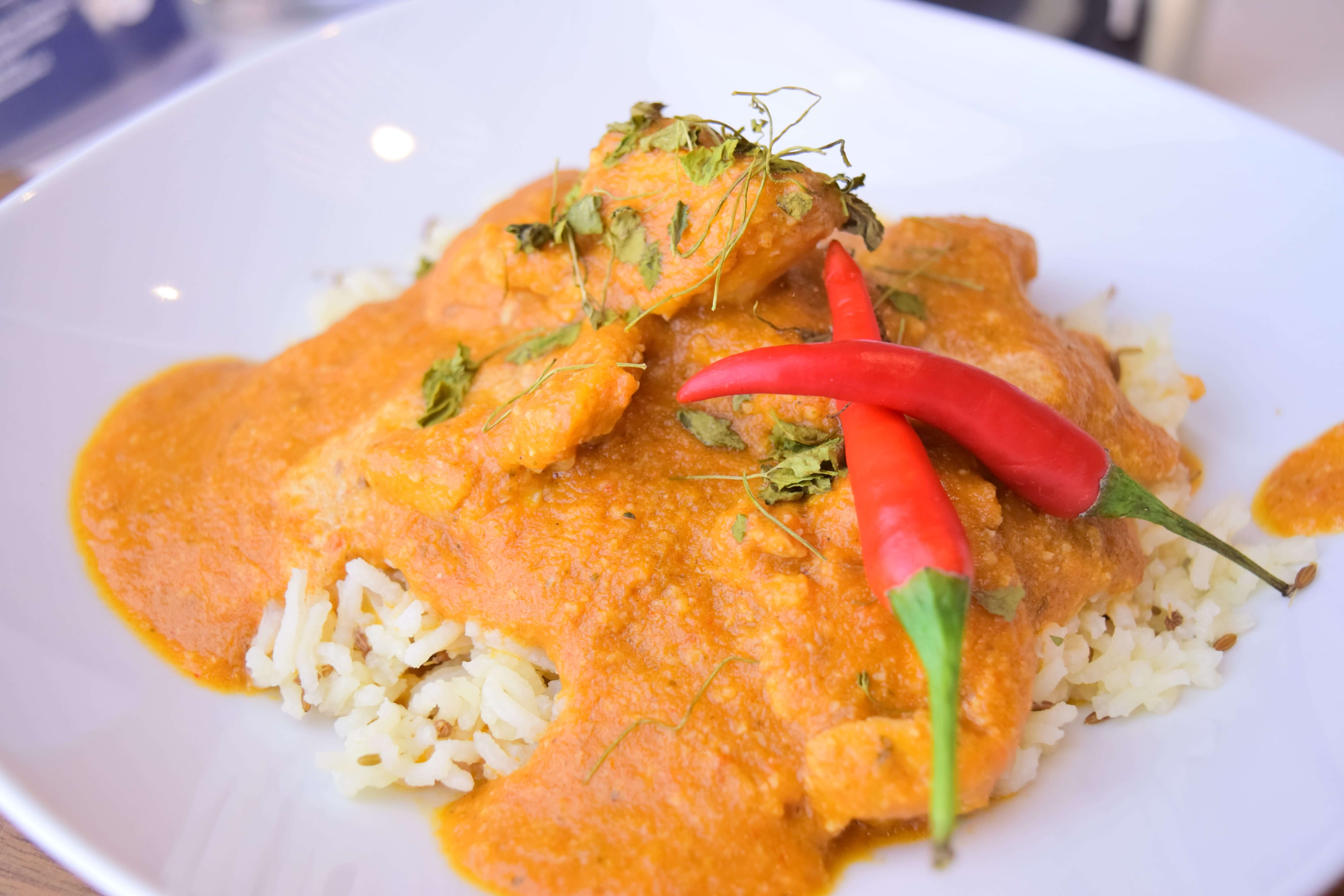 Ingredients
Marinade
400 g chicken breast
1 tbsp ginger/garlic paste
1 tbsp red chilli powder
1 tbsp salt
1 tbsp coriander powder
Curry
500 g tomatoes
300 g onions
1 tbsp ginger/garlic paste
handful of cashew nuts
1 tsp kasoori methi (fenugreek leaves)
1 tbsp chilli powder
1 tbsp cumin seeds
2 green chillies
100 g butter
3 tbsp cream
some salt and some sugar
Instructions
1.
Cut the chicken breast into slightly bigger than bite-size pieces. Marinate the chicken with the respective ingredients for at least 1/2 hour but best to sit in the fridge overnight.
2.
Shallow fry the chicken pieces in some oil and set them aside until they can go into the gravy. Cut up the onions and tomatoes into pieces (they don't have to be finely sliced as we will blend them later on).
3.
Add some of the butter into a large pan and add the onions. Let them cook until they are well caramelised and glassy, then add the tomatoes and cashews. Then put in the rest of the condiments (fenugreek leaves, chili powder and fresh chillies, cumin seeds, ginger/garlic paste, salt) and let it simmer for a minute before adding 100 ml of water.
4.
Pop on a lid and let cook on low flame for 20 minutes. Now blend the sauce either with a hand blender or a regular food processor. Just make sure to let it cool off slightly if you are using a food processor.
5.
Put the pan with the curry on the stove again and add the rest of the butter as well as the cream into it. Let it melt completely. If the sauce is too thick add a little more water to your liking.
6.
Add the chicken pieces and simmer for 5 more minutes. Serve with some jeera rice or naan, sprinkle some fenugreek leaves on top and add a drop of cream. Enjoy!
Print