German Eggs with Mustard Sauce aka Eier in Senfsoße
Senfeier Recipe
Prep Time:
10 Minutes
Prep Time:
15 Minutes
Total time:
25 Minutes
Servings:
2 People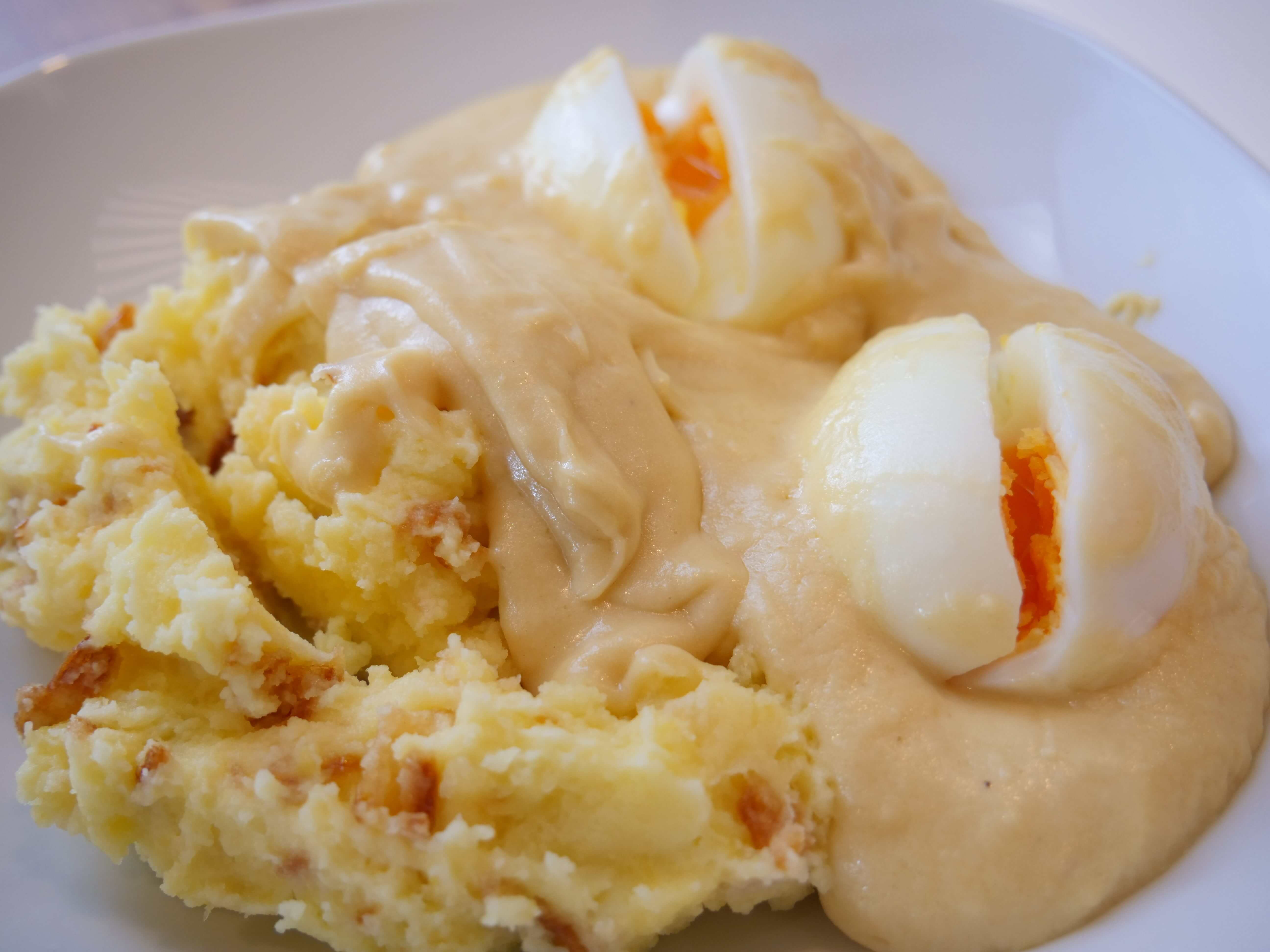 Ingredients
4 eggs (large)
2 tbsp butter
3 tbsp flour
250 ml milk
250 ml vegetable stock
1 1/2 tbsp vinegar essence
1 tsp sugar
4 tbsp mustard (or even more)
100 ml cream
pinch of salt and pepper
Instructions
1.
First things first, bring a pot with water to a boil and cook the eggs for about 6 to 6 1/2 minutes.
2.
Make a roux by melting the butter in a large pot and adding the flour while constantly stirring when it is completely melted - allow to brown until golden.
3.
Gently heat up the milk in a small pot and add the vegetable stock. Put the liquid to the roux and keep mixing and cooking for 3-4 minutes. Now add all the condiments (mustard, sugar, vinegar essence, salt and pepper).
4.
Give it a quick taste and add a little more of the mustard if you want to. Add the cream and stir everything well together.
5.
Drain the eggs and peel them. Add them to the sauce and cover them gently with the sauce.
6.
Serve two eggs per person with either some salted and boiled potatoes or with a good mash (add some fried onions to it - delish!). Cut the eggs into halves and enjoy!
Print