Traditional Pad Kra Pao Moo – Hot Basil Pork Recipe
Pad Kra Pao Moo Recipe
Prep Time:
15 Minutes
Prep Time:
15 Minutes
Total time:
30 Minutes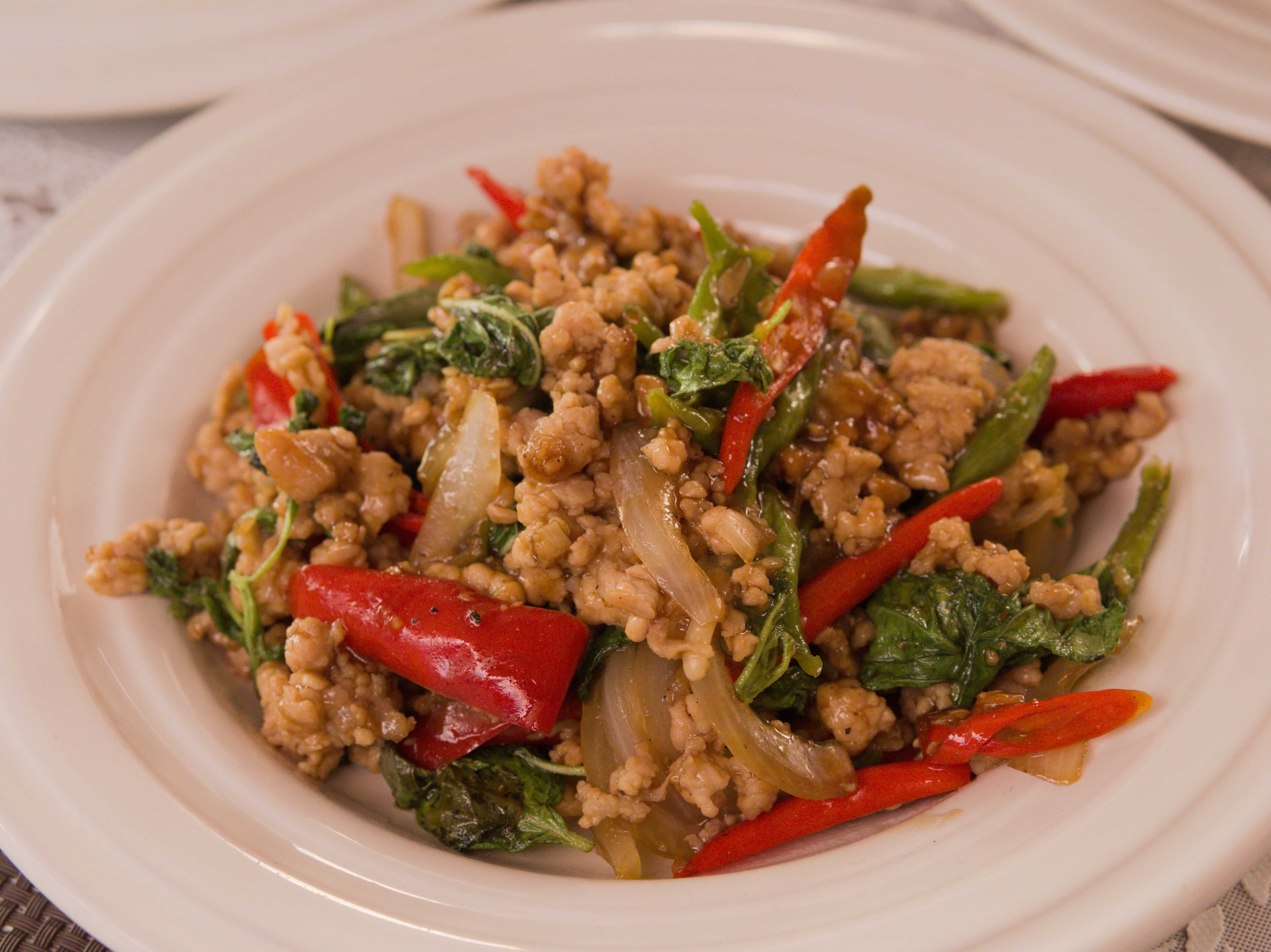 Ingredients
2 garlic cloves
1/2 spur chili
5 bird's eye chillies (add less if you cannot eat too spicy)
50 g long beans or other vegetables
1/2 onion
2 handful Thai basil (holy basil)
200 g minced pork
2 tbsp oyster sauce
1/2 tbsp white sugar
1/2 tbsp light soy sauce
1/2 tbsp black soy sauce
black pepper to taste
Instructions
1.
Halve the spur chilli and bird's eye chillies. Peel and chop the garlic finely. Thinly slice the onion and cut the long beans into 2 cm long pieces.
2.
Remove the basil from the stem. Heat up oil in a pan and fry off the garlic. Add the minced pork - keep stirring and mixing until the meat is fully cooked.
3.
Add the chillies and other vegetables and cook until the greens are tender (around 7 minutes). Add all condiments as well as a dash of water, before throwing in the holy basil and cook for another 2 minutes.
4.
Season to taste with some black pepper. Serve with some rice. Enjoy!
Print