Mauritian Beef Curry
Mauritian Beef Curry Recipe
Prep Time:
15 Minutes
Prep Time:
40 Minutes
Total time:
55 Minutes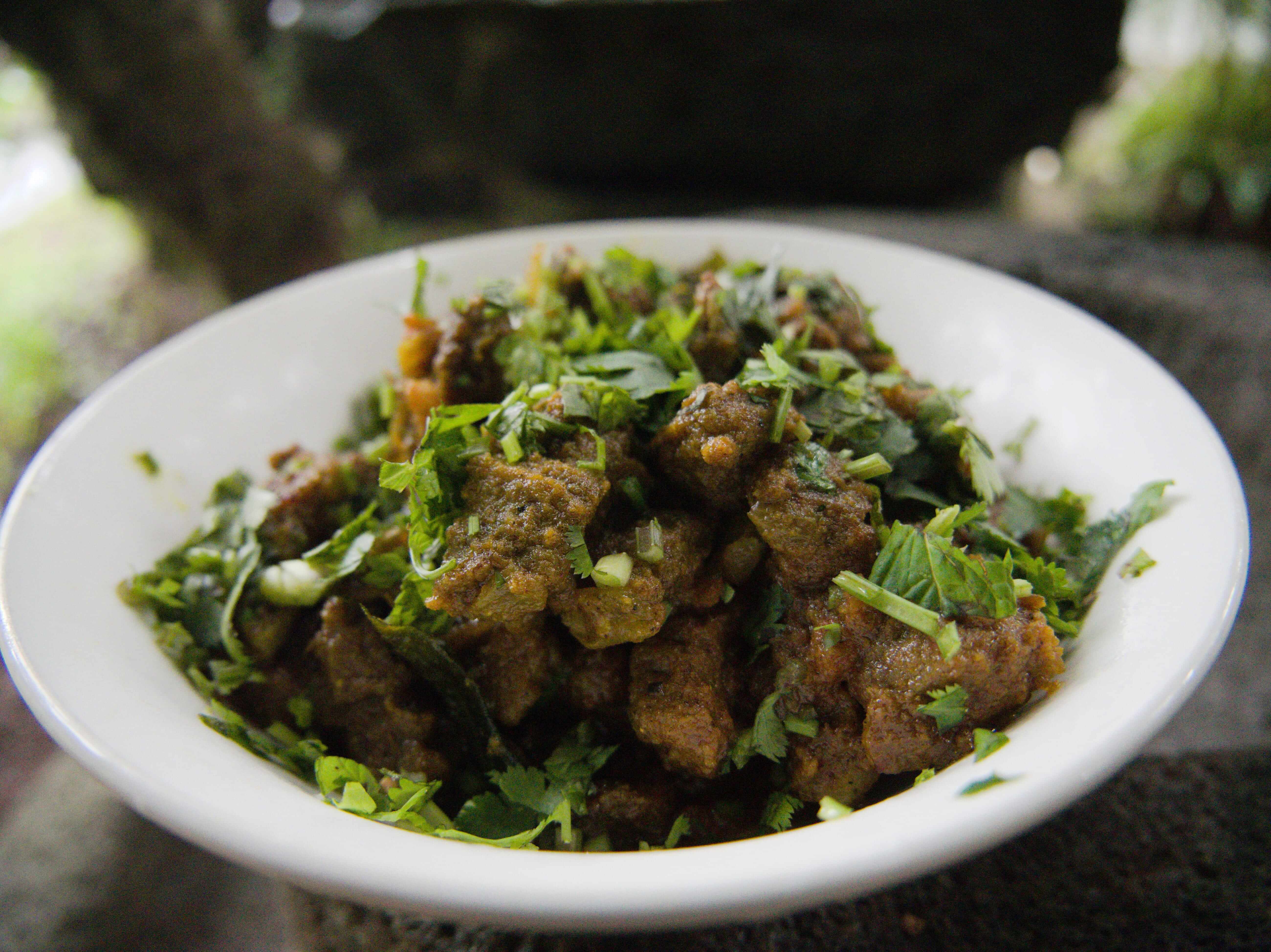 Ingredients
Curry Powder
10 g cumin seeds
10 g coriander seeds
10 g brown mustard seeds
5 g fennel seeds
10 curry leaves
2 dried mild chillies
5 g ground garlic
10g ground turmeric
Beef Curry
400 g beef
3 tsp curry powder
1 tbsp ginger-garlic paste
1 medium-sized onion
1 tomato
sprig of fresh coriander
salt and pepper
some water (100-150 ml)
some vegetable oil
Topping
1-2 slices stale white bread
30 g sultanas
1 medium-sized onion
salt
Instructions
1.
Prepare the curry powder: Toast all ingredients except the ground ones in a small pan over a low heat for 5 minutes or until fragrant. Transfer to a spice grinder/processor with the other ingredients and blitz to a fine powder. Store in a jar in a dry place for several months.
2.
For the beef curry: Cut your beef into bite-size pieces and marinate it with some salt, pepper and the ginger-garlic paste for about 30 minutes. Fry it off until tender (about 10 minutes) in some vegetable oil.
3.
Keep stirring before adding a lid. In the meantime peel the onion and cut it into small pieces, add the curry leaves to the onion pieces into a bowl. Cut the tomatoes about the same size as the onion.
4.
Add the onion and curry leaves to the beef as well as the curry powder. Stir well before adding the water to the mix. Add just enough to cover the beef.
5.
While the beef is simmering away, make the topping.
6.
Cut off the crust from the white bread and cut it into cubes. Peel the onion and finely slice it. Toss the bread in some melted butter and add it to a pan. Fry it off over medium heat until crispy. Set aside.
7.
In another pan add some vegetable oil and fry the onions until brown, add the sultanas and let cook for 2 minutes. Remove from heat, add to the croutons and season slightly with salt.
8.
After the beef cooked 5 minutes on high heat, add the tomatoes and finely chop the fresh coriander. Let simmer for another 5 minutes and season with some salt.
9.
When cooked, stir through the chopped coriander and serve with some white rice, lentils, coconut chutney and of course the topping. Enjoy!
Print