Festive Chestnut Chutney
Chestnut Chutney Recipe
Prep Time:
20 Minutes
Prep Time:
20 Minutes
Total time:
40 Minutes
Servings:
8 People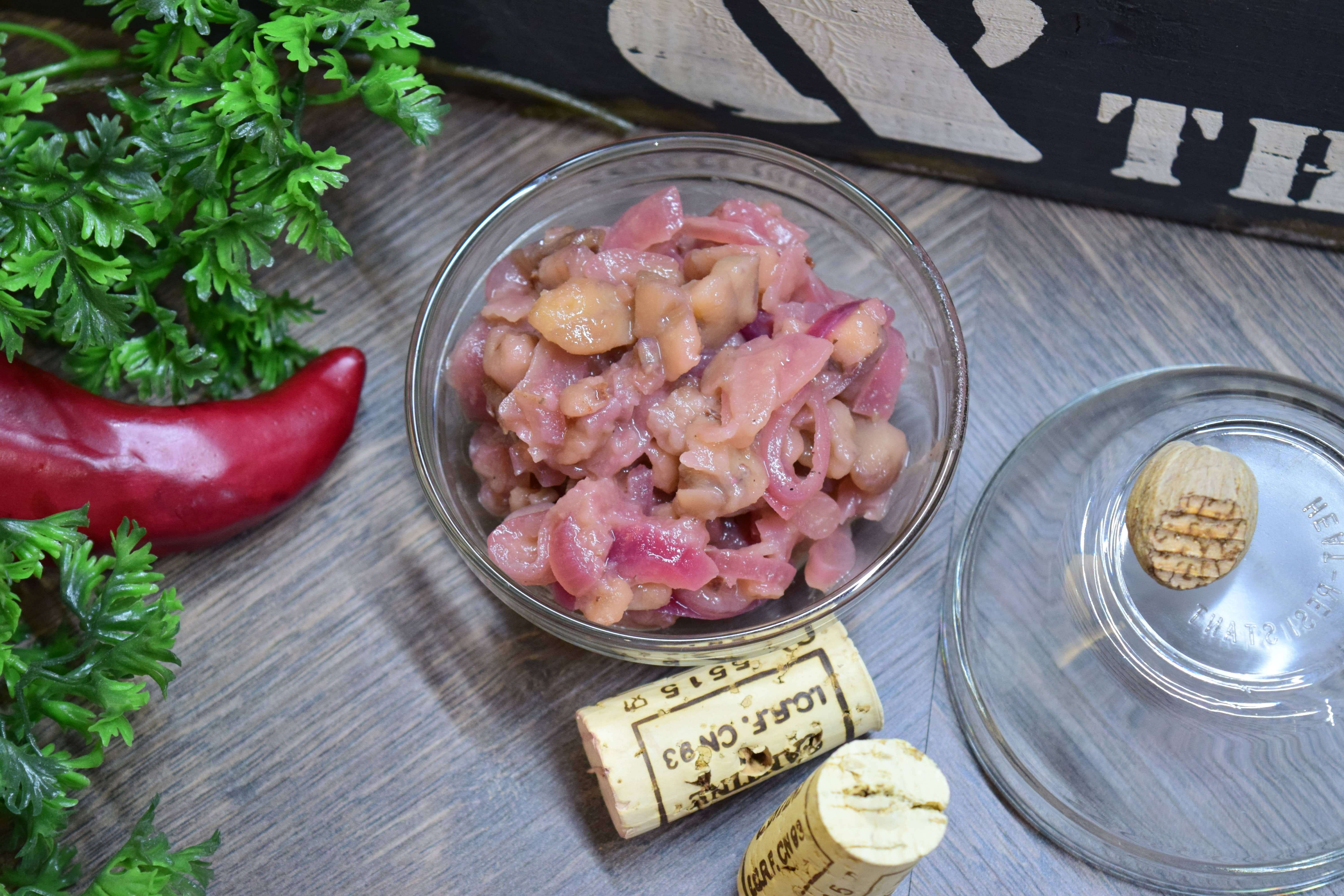 Ingredients
200 g cooked and peeled chestnuts
3 large red onions
1 fennel bulb
100 g brown sugar
125 ml white wine vinegar
125 ml sweet dessert wine (e.g. Vin Santo)
some olive oil
some freshly grated pepper
Instructions
1.
Peel and wash the onions and the fennel. Halve them and cut into very fine slices.
2.
Heat up some olive oil in a pan and add the vegetables. Let simmer with a lid on until tender.
3.
Meanwhile chop the chestnuts into small pieces. When the onions and the fennel are soft, add the pieces into the pan and stir gently.
4.
Pour in the vinegar, wine and brown sugar and let simmer for 3 minutes with the lid on, then remove the lid and let simmer for an additional 5-8 minutes until the mixture has thickened up and the strong smell of the vinegar has vanished.
5.
Add some freshly grated pepper to your liking. Either directly fill into a mason jar to store for later or let cool off and serve. Enjoy!
Print