My dads favourite Christmas biscuits (Heidesand)
German Heidesand recipe
Prep Time:
30 Minutes
Prep Time:
10 Minutes
Total time:
40 Minutes
Servings:
40 biscuits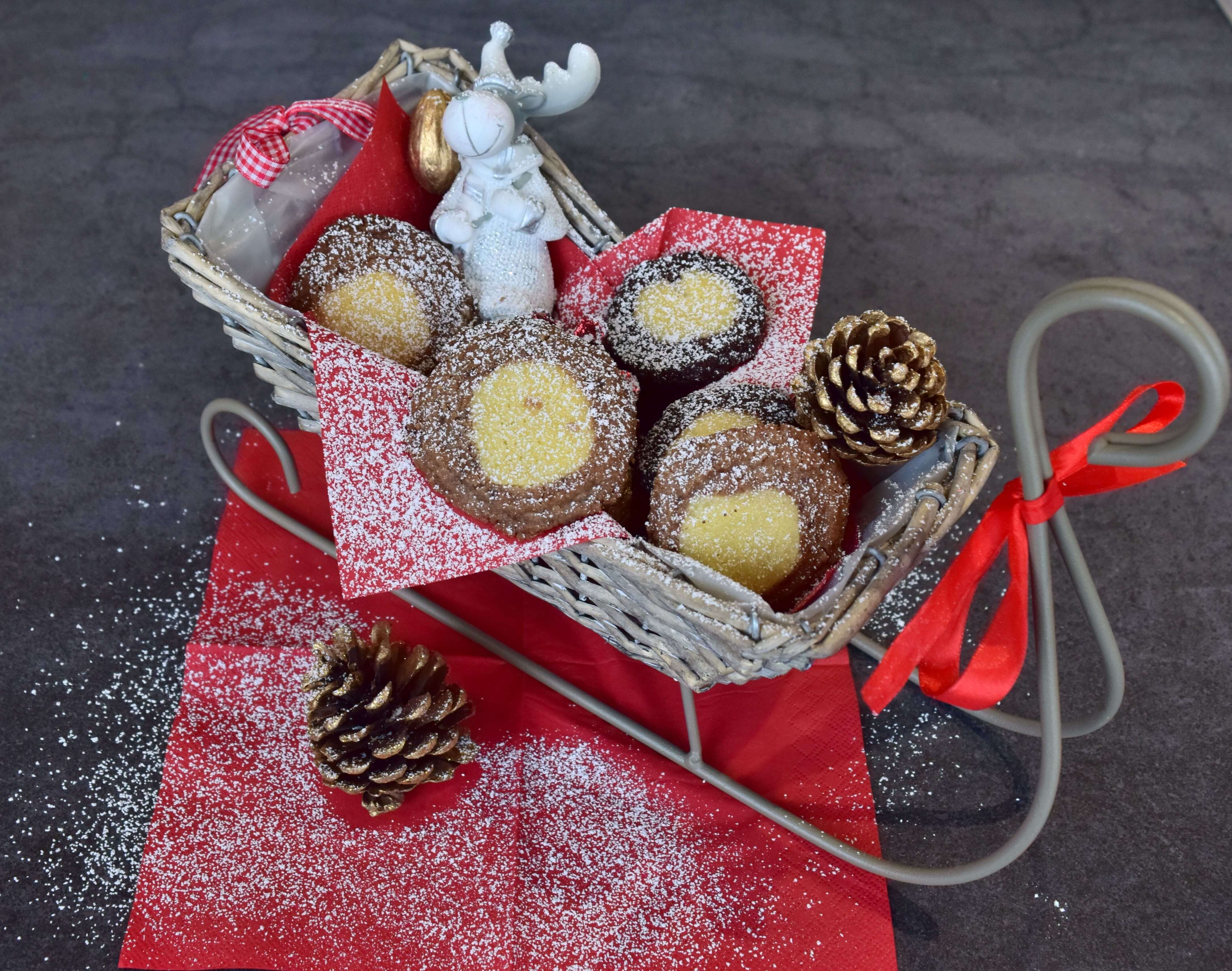 Ingredients
250 g butter
300 g caster sugar
2 tsps vanilla sugar
2 tbsps single cream
1 tsp baking powder
375 g flour
3 tbsps cocoa powder or finely grated dark chocolate
pinch of salt
Instructions
1.
Preheat the oven up to 200° C. Melt the butter and let it lightly brown. Allow to cool (ideally in a mixing bowl).
2.
With a handheld mixer, beat the liquid butter with 200 g sugar and vanilla sugar until frothy.
3.
Add cream, pinch of salt and flour and knead all these ingredients using a mixer with a dough hook until they form a smooth dough.
4.
Divide the dough into two portions. Halve one portion again and form into two rolls that are each 2 cm in diameter.
5.
Knead the cocoa powder or chocolate into the other portion. Also divide the chocolate dough into two portions and roll these out onto a floured surface.
6.
Wrap a portion of the dark dough around each roll of light dough and then wrap in foil. Refrigerate for 12 hours.
7.
Cut both rolls into slices approx. 5 mm thick and put the biscuits on a baking sheet covered with baking parchment.
8.
Bake at 200 °C on the middle rack until golden yellow (10-12 minutes, top and bottom heat). Enjoy!
Print
The dough can be flash-frozen and when thawed, remains delicious for up to a year.