My grandma's best christmas cake
German Christmas Cake (Nana's favourite)
Prep Time:
20 Minutes
Prep Time:
50 Minutes
Total time:
1 Hour
10 Minutes
Servings:
12-16 slices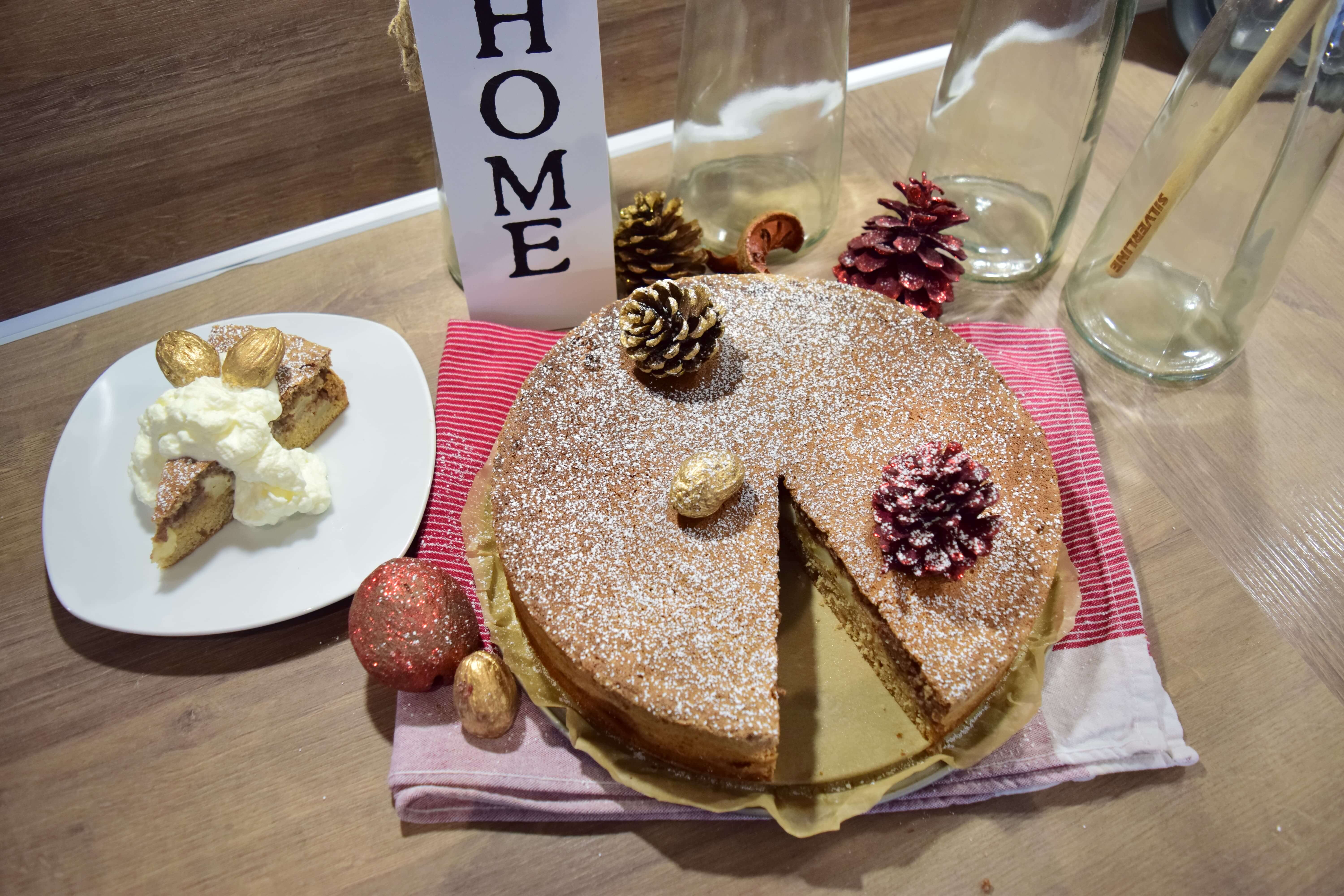 Ingredients
Dough
100 g butter
100 g sugar
150 g flour
1 tsp baking soda
1 tsp vanilla extract (or 1 package vanilla sugar)
2 eggs
1 tsp cinnamon
3 tbsps rum
400 g apples (e.g. Cox Orange)
Meringue
4 egg whites
200 g icing sugar
200 g ground almonds
2 tsp cinnamon
2 tbsps Amaretto
pinch of salt
Instructions
1.
Prepare the dough: Put the eggs and sugar in a bowl and beat them with a whisk until they are creamy.
2.
Then add butter and some vanilla extract and mix it all together. Add the rum and cinnamon and mix.
3.
Blend the flour and baking powder and then combine with the liquid mixture. Pour the batter into an already greased, round springform pan.
4.
Wash, peel and halve the apples. Then cut apples into slices and fan them over the top of the batter.
5.
Now the meringue: Beat the egg whites with the handheld mixer and add some salt. While beating the whites until they are stiff, gradually add portions of the icing sugar.
6.
Fold the almonds, cinnamon and Amaretto into the stiff egg white mixture.
7.
Finally, cover the dough and apples with the meringue mixture. Put the springform pan into a preheated oven (180°C with top and bottom heat) and bake for 35 minutes covered with aluminum foil.
8.
Remove the foil and bake for another 15 minutes until the meringue is light brown. Decorate with some freshly whipped cream.
Print