Quick & Delicious: Mini German Pancakes (Dutch Baby Pancakes)
Dutch Babies Recipe
Prep Time:
10 Minutes
Prep Time:
20 Minutes
Total time:
30 Minutes
Servings:
12 mini pancakes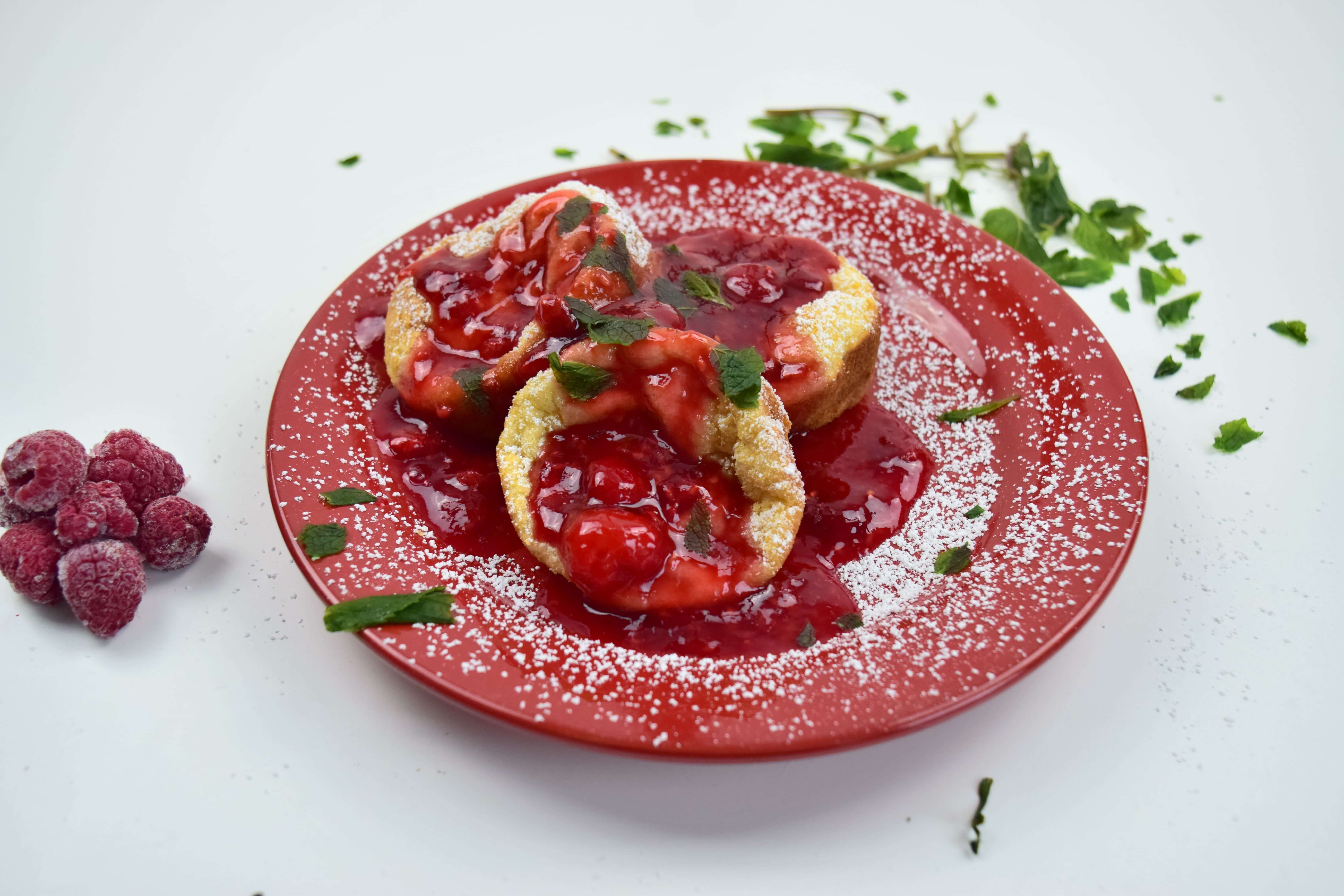 Ingredients
Batter
3 eggs
120 ml semi-skimmed milk
60 g flour
1 tsp baking powder
1 tsp vanilla extract
30 g sugar
2 tbsps butter
pinch of salt
Sauce
240 ml water
100 g sugar (preferably vanilla sugar)
juice of half a lime
2 1/2 tbsps cornstarch
250 g raspberries (fresh or frozen)
Instructions
1.
Preheat the oven up to 200° C. Melt some butter (3 tablespoons).
2.
Mix together the eggs with milk, sugar, vanilla extract and a pinch of salt.
3.
Mix the flour and starch into a bowl. Add the flour mix into the wet ingredients step by step.
4.
Add 2 tbsps of the melted butter and beat the mixture with a handmixer until foamy.
5.
Grease the muffin molds. Fill the muffin tin with the dough (each slot filled half way full) and bake for 15-18 mins on the middle rack.
6.
In the meantime prepare the raspberry sauce: Combine water, sugar and lemon juice in a small sauce pan.
7.
Mix until sugar is dissolved. Then add the cornstarch, mix up well and heat up on the stove until the mixture thickens up.
8.
Stir in raspberries and let simmer for about 10 minutes.
9.
Let the mixture and pancakes cool off a little and fill each mini pancake with the sauce. Decorate with icing sugar dust and some fresh mint leaves.
Print
Want to make this vegan? You can replace the milk with any non-diary milk, the butter with coconut oil or vegetable oil of your choice and the eggs can be replaced by using 60 g of apple puree per egg.