Yorkshire Puddings – the Best Addition for any Sunday Roast
Yorkshire Puddings Recipe
Prep Time:
10 Minutes
Prep Time:
20 Minutes
Total time:
30 Minutes
Servings:
4-6 People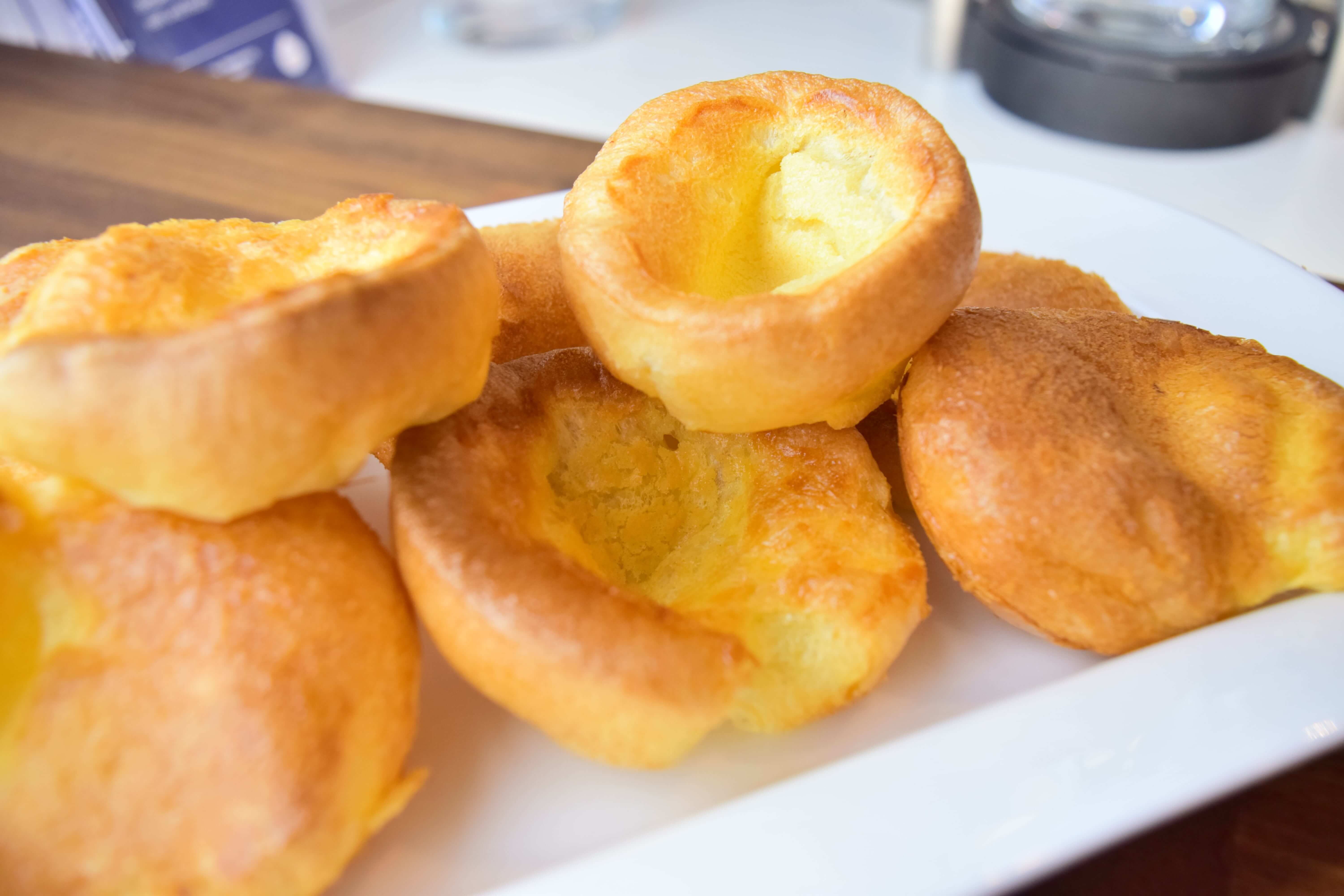 Ingredients
4 eggs
150 g flour
200 ml milk
sea salt and pepper
some lard or neutral vegetable oil
Instructions
1.
Preheat the oven to 220°C. Beat the eggs, flour, milk and a pinch of salt and pepper together until you get a smooth batter. Make sure the mixture covers the back of a spoon without dripping off too easily.*
2.
Set aside and let rest at room temperature for 20 minutes. Meanwhile, spoon a tiny amount of lard or veggie oil into a cupcake tin. Pop the tin into the oven for 10 to 15 minutes so the fat gets really hot.
3.
When the tin was in the oven long enough, remove it from the oven and pour the batter into every compartment carefully until each is filled about 3/4. Be careful though, the batter might start cooking right away due to the hot fat.
4.
Lower the heat to 200° C and pop the tray back in the oven to cook for 15-20 minutes, or until risen and golden. Enjoy them with some lush gravy at your Sunday roast!
Print
*If its too thick add a splash more milk and if it's too thin add some more flour.