Flygande Jacob – Swedish chicken casserole
Flygande Jacob Recipe
Prep Time:
15 Minutes
Prep Time:
30 Minutes
Total time:
45 Minutes
Servings:
4-6 People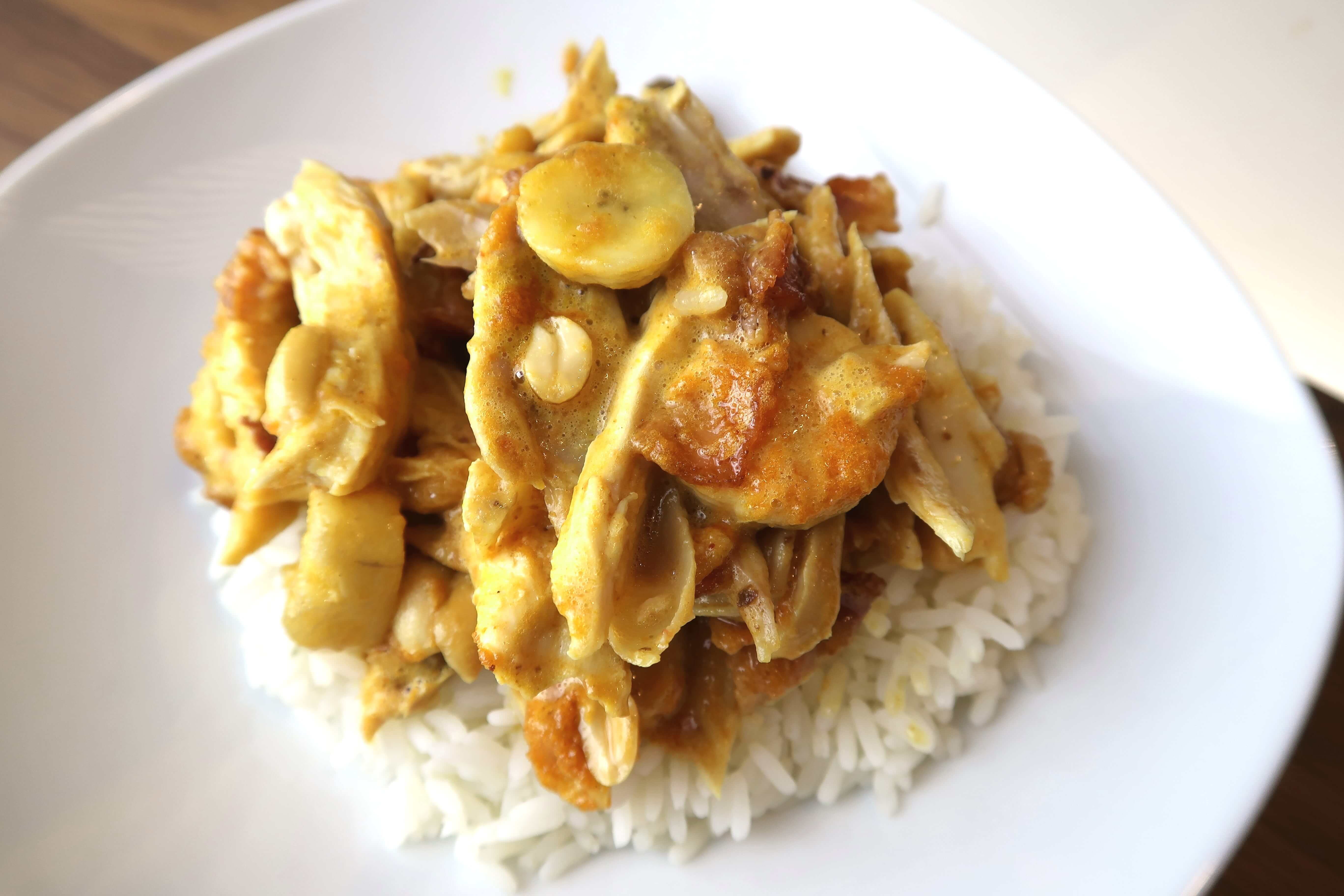 Ingredients
1 roast chicken
300 ml cream
100 ml Felix chilisås (or other chilli ketchup)
150 g bacon
70 g peanuts
2 bananas
1-2 tbsp curry powder
salt and pepper
Instructions
1.
Preheat the oven up to 200° C. Shred the roast chicken into bite-sized pieces and cut the bananas into pieces as well.
2.
Whip the cream with a hand mixer and add the chilli ketchup as well as the amount of curry you like. Add additional salt and pepper if you feel the need.
3.
Fry the bacon as crispy as you like. Get an oven dish and layer the chicken at the bottom, then the bananas and top it with the chilli cream we just made.
4.
Sprinkle the bacon and the peanuts on top. Pop it into the oven for 20 minutes and serve with rice and some green salad! Enjoy!
Print