Tom Yum Goong Recipe – Spicy and Sour Prawn Soup
Tom Yum Goong Recipe
Prep Time:
10 Minutes
Prep Time:
10 Minutes
Total time:
20 Minutes
Servings:
2 People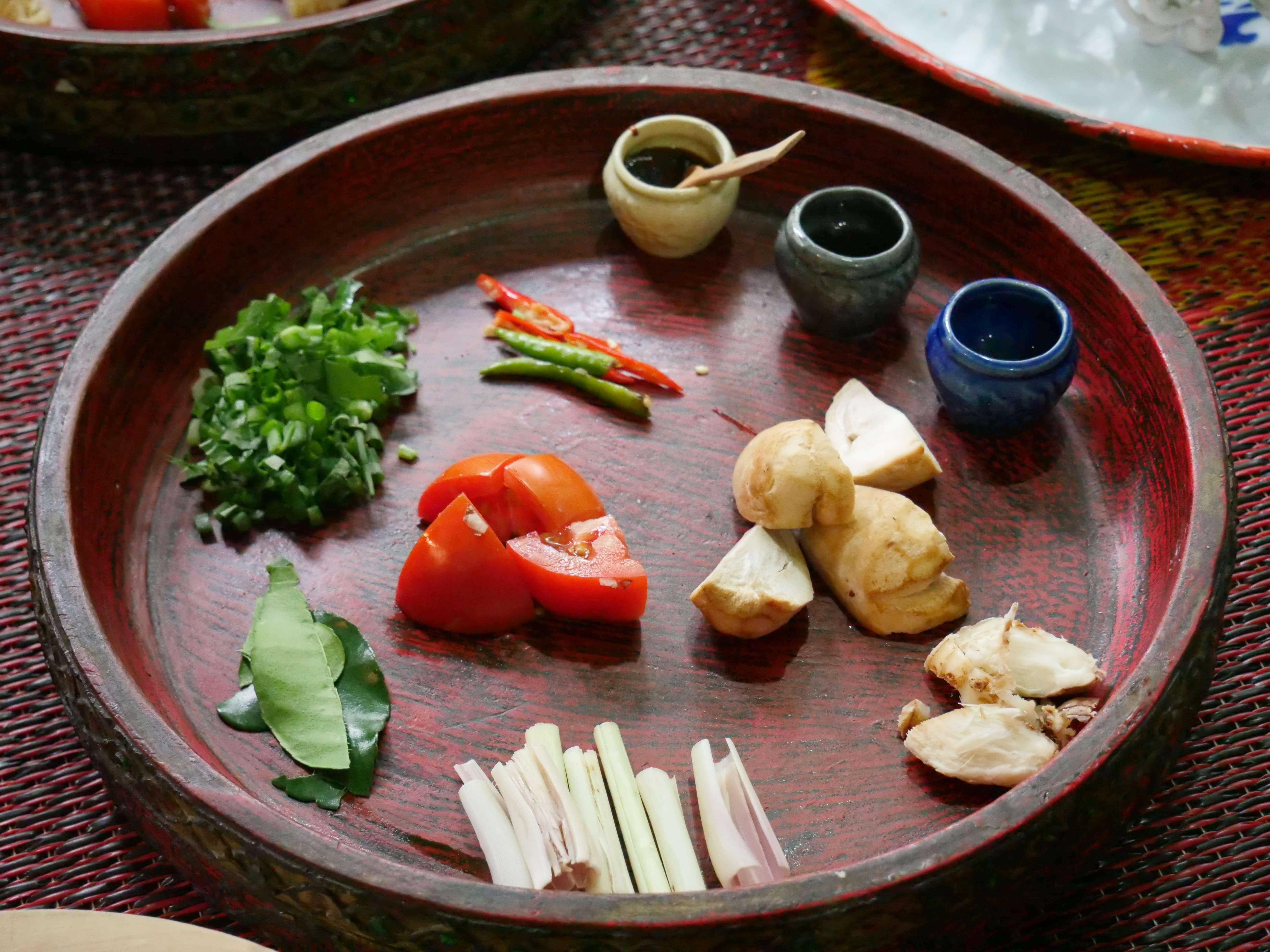 Ingredients
200 g prawns
3 bird's eye chillies (or more depending on how spicy you like it)
2 mushrooms (preferably straw mushrooms)
2 lemongrass sticks
6 kaffir lime leaves
2 tsps galangal ginger
1 tsp fish sauce (or soy sauce)
1/2 tsp lime juice
2 cups water or chicken stock
1 tomato
2-3 Thai coriander leaves
2 spring onions
1 tsp Thai chilli paste (nam prik pow)
4 tsps coconut milk (optional)
Instructions
1.
Prepare the 'password' (THE typical flavour combination for this soup): Smash the lemongrass slightly with a pestle to get the aromas out before cutting the sticks into 4 pieces. Get the galangal and also smash that into small pieces. Remove the kaffir lime leaves from its stem and set aside.
2.
Cut the tomato into 8 equal pieces and quarter the mushrooms after having cleaned them. Slice the fresh coriander and spring onions into small rings/pieces.
3.
When cutting the chillies in half make sure to either wear kitchen gloves or just don't even attempt touching anything else before you have extensively washed your hands - they are VERY hot.*
4.
Prepare your pot or wok by adding stock or regular water. Put all ingredients including Thai Chilli paste, lime juice and fish sauce in it and keep stirring cook until tender and the water turned red.
5.
Add the prawns and also cook for half a minute. Add the coconut milk if desired and cook for another 30 seconds before turning off the heat.
6.
Serve hot and garnish with some fresh coriander and chillies. Enjoy!
Print
*For a little less spice in the soup just pierce them.