Tom Kha Seafood Recipe – Coconut Milk Soup with Seafood
Tom Kha Seafood Recipe
Prep Time:
15 Minutes
Prep Time:
10 Minutes
Total time:
25 Minutes
Servings:
2 People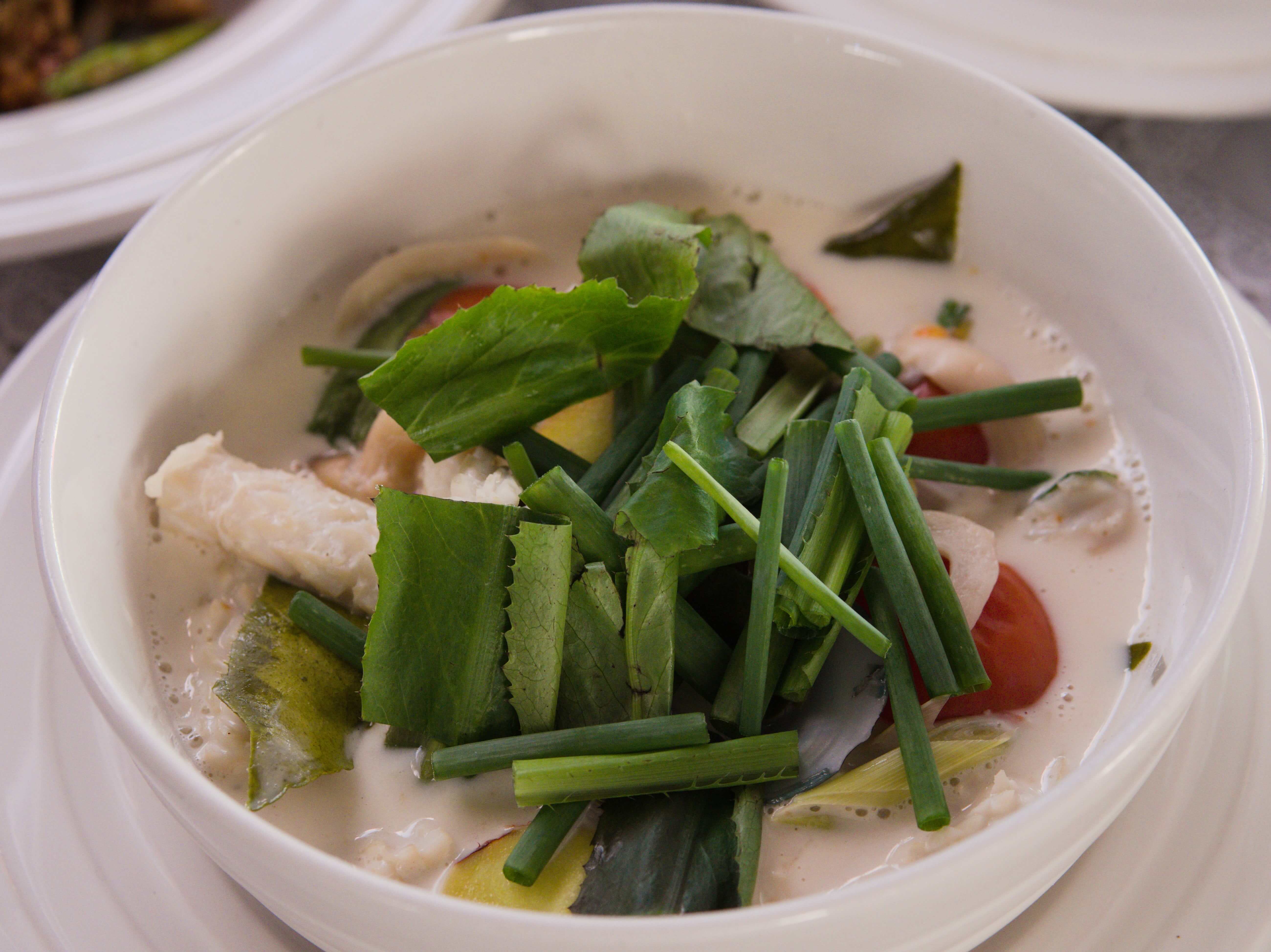 Ingredients
150 g seafood of your choice
5 kaffir lime leaves
2 tomatoes
juice of 1 lime
1 tbsp galangal ginger
1 lemongrass stick
1/2 onion
3 mushrooms
250 ml coconut milk
1/2 tbsp chicken stock concentrate
1 tbsp white sugar
some coriander (garnish)
some spring onion (garnish)
Instructions
1.
Clean and cut the seafood into bite-size pieces or however big you like it. Clean any shrimps from their intestines.
2.
Quarter the mushrooms, onion and tomatoes. Slice the galangal as well as the lemongrass into medium-size pieces and slightly crush them. This sets free the flavour and makes it easier to remove them later from the soup while eating.
3.
Tear apart the kaffir lime leaves from their stem. Slice the fresh coriander and spring onion coarsely. Add all ingredients into a pot and simmer for up to 7 minutes or until the seafood is cooked.
4.
Season to taste with the lime juice, chicken stock concentrate and white sugar.
5.
Add a little bit from the garnish and cook another minute. Decorate the soup in a bowl with the garnish. Enjoy!
Print