German pound cake with white chocolate and lemon topping (Sandkuchen)
German pound cake
Prep Time:
30 Minutes
Prep Time:
60 Minutes
Total time:
1 Hour
30 Minutes
Servings:
10-12 People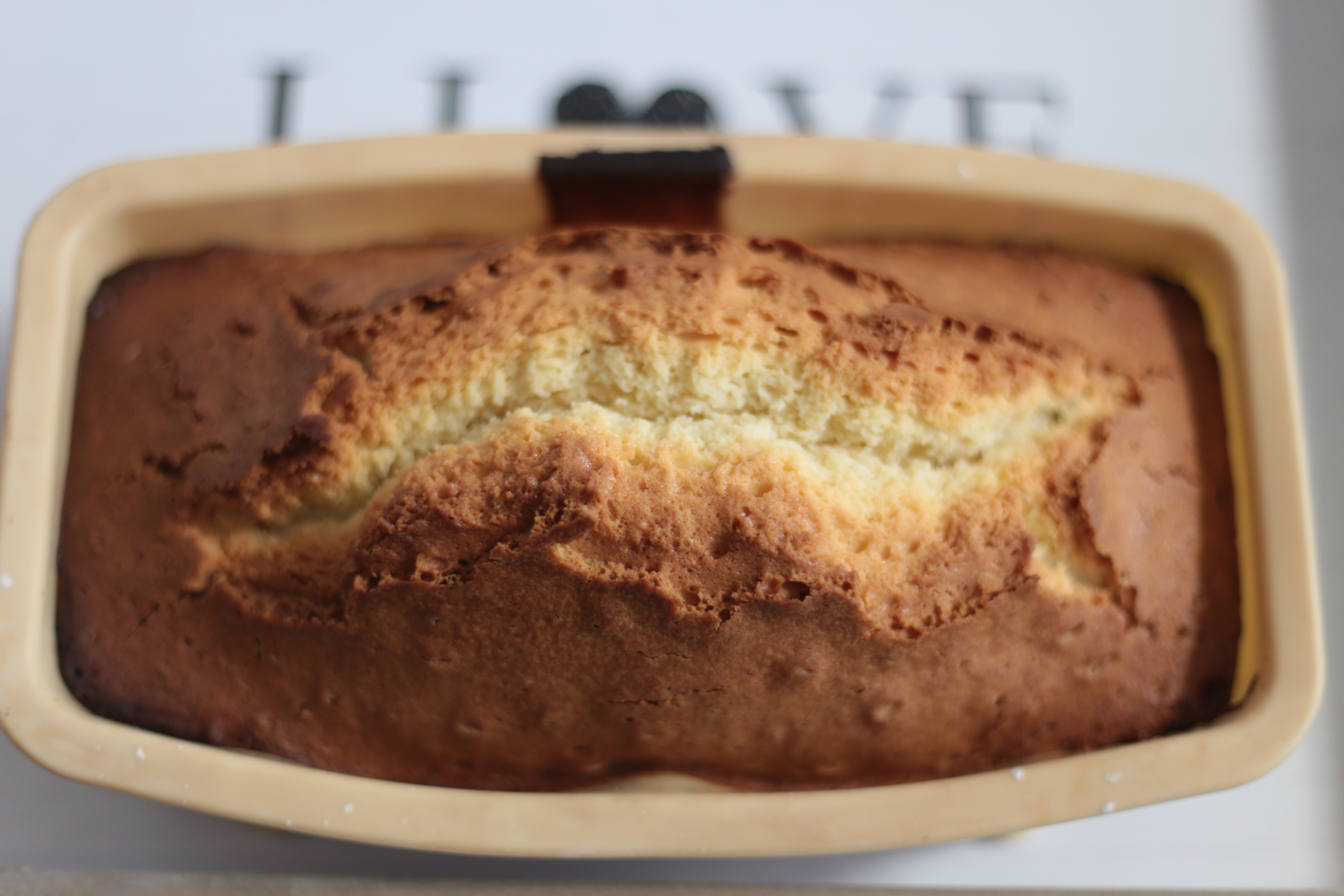 Ingredients
Cake batter
250 g butter
200 g sugar
1 tsp vanilla extract
lemon zest of 1 lemon
4 eggs
150 g flour
150 g starch
1 tsp baking powder
3-4 tsp cream
1 tbsp eggnog
pinch of salt
Frosting
400 g white chocolate
lemon juice and zest of 1 lemon
1 tbsp coconut oil
Instructions
1.
Preheat the oven up to 180° C. Melt the butter.
2.
Mix together the eggs with sugar, vanilla extract and a pinch of salt. Add the melted butter and beat the mixture until foamy.
3.
Sift flour and starch into a bowl and add the baking powder. Add the flour mix into the wet ingredients step by step.
4.
Add the eggnog and some lemon zest and mix up one last time.
5.
Grease the loaf pan with butter or coconut oil. Fill the pan with the dough and bake 60 mins on the middle shelf.
6.
After baking, let the cake rest in the pan for at least 10 mins, remove from the baking form and let cool off completely.
7.
Cut the cake horizontally into two or three layers and coat the lower and middle layer with your favourite jam. Put the layers together, the one without jam goes on top.
8.
For the icing chopp the chocolate into squares and melt together with the coconut oil until creamy. Add in the lemon juice and lemon zest to your liking and glaze the cake. Let the icing set.
Print