Chimichurri – THE Argentine salsa for the perfect BBQ
Chimichurri Recipe
Prep Time:
10 Minutes
Total time:
10 Minutes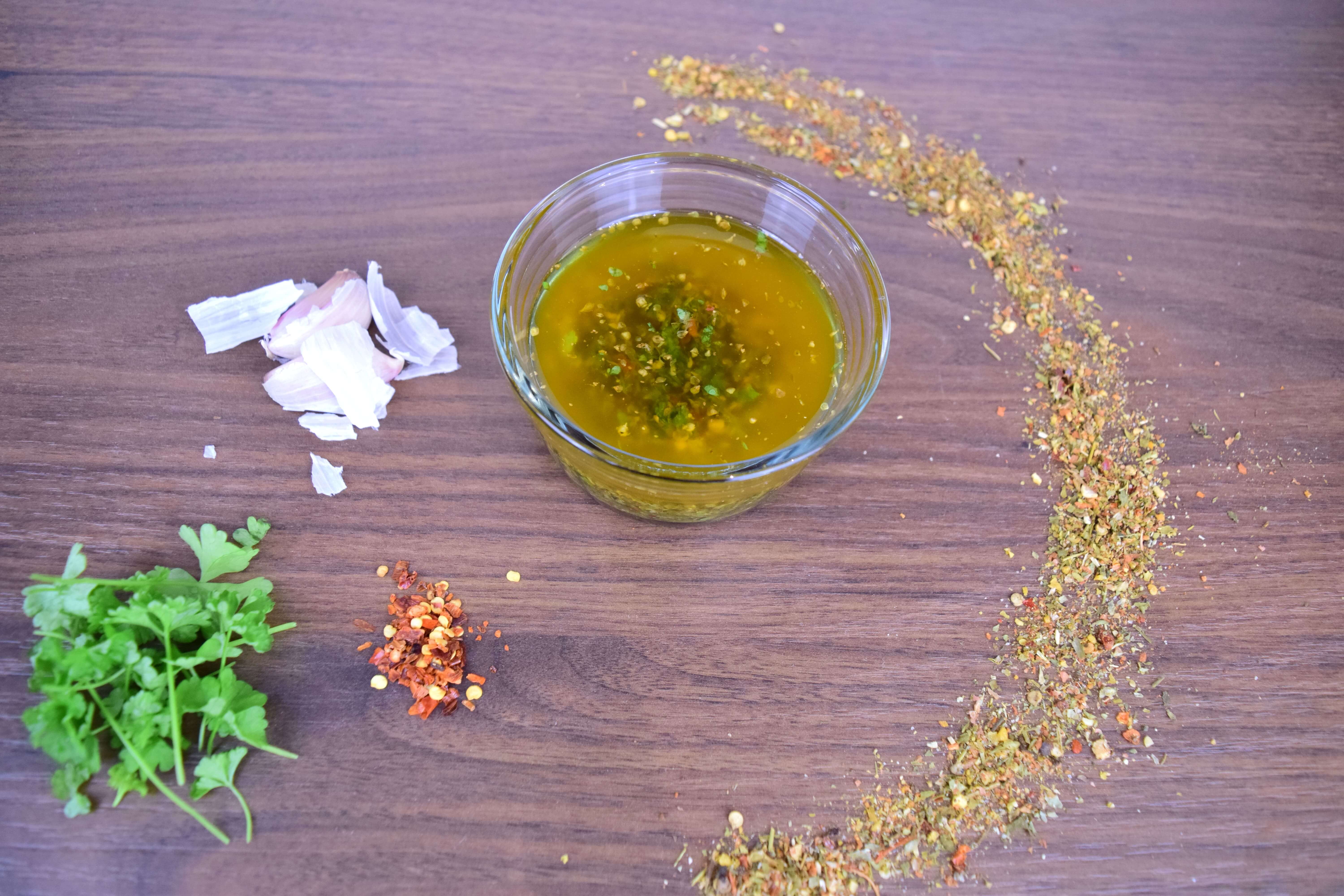 Ingredients
50 g flat parsley (fresh)
3 tbsp dried oregano
1-2 tbsp crushed dried chili
1 tsp salt
1 tsp pepper
2 cloves garlic
120 ml wine vinegar (white or red)
250 ml sunflower oil (any neutral vegetable oil)
some lukewarm water
Instructions
1.
Combine the chili and the oregano in a bowl and pour some lukewarm water over them until they are just covered. Mix well with a spoon, add salt and pepper. Stir again and set aside for 5-10 minutes.
2.
While the dry ingredients are soaking, chop up the parsley finely and also the two garlic cloves into tiny pieces. Add both to the bowl and mix well with the spoon.
3.
Now add the vinegar and stir the mixture gently for 2 minutes so that every ingredient soaks well. Pour the oil into the bowl and give it a final mix with the spoon.
4.
Fill it into a lockable glass or bottle and let it rest in the fridge for at least 5 hours until you use it. Enjoy!
Print
This salsa can be preserved in the fridge for up to 2 weeks.