Croatian Fritule (mini doughnuts)
Fritule Recipe (Uštipci - Mini Doughnuts)
Prep Time:
10 Minutes
Prep Time:
20 Minutes
Total time:
30 Minutes
Servings:
20-30 fritules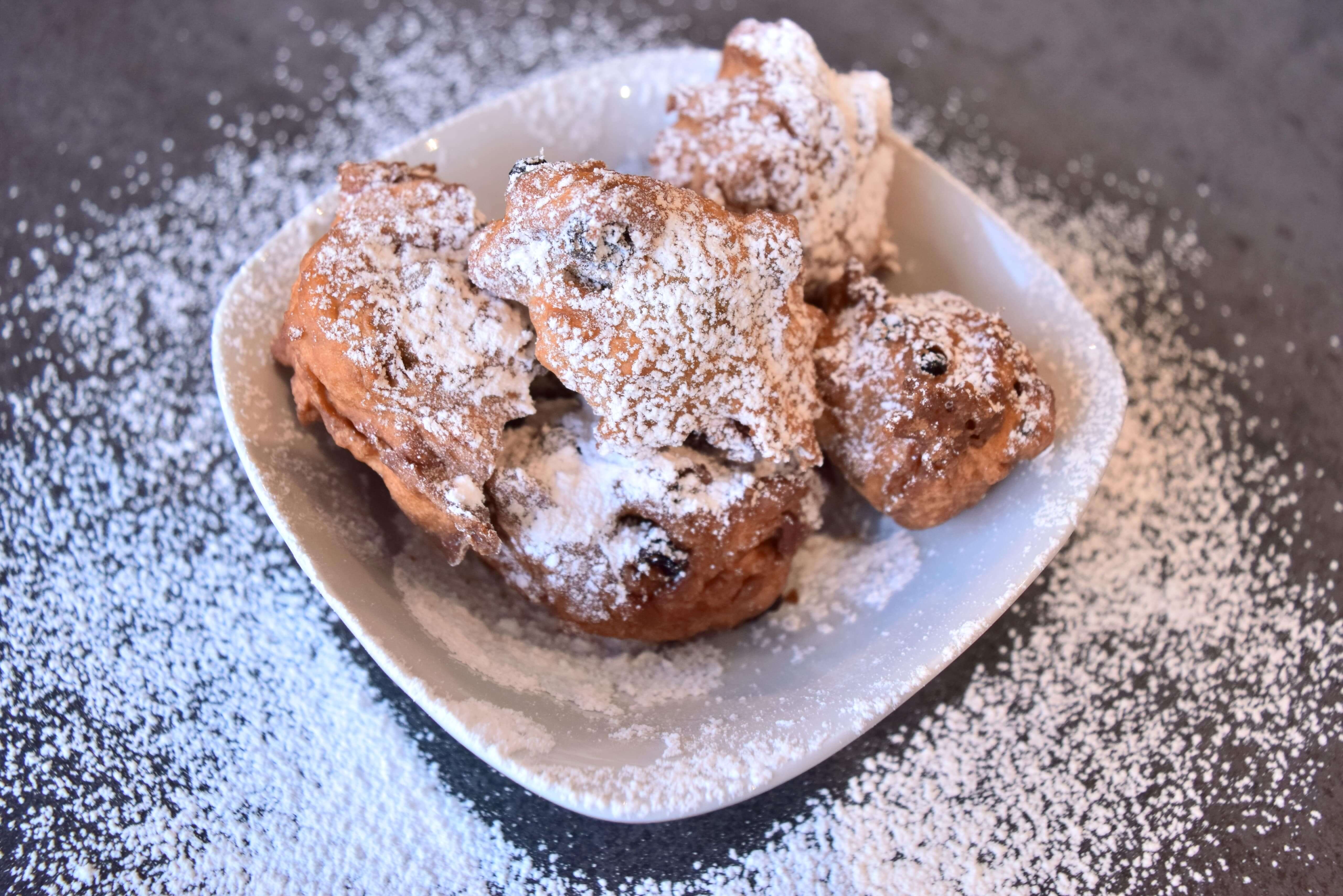 Ingredients
500 g plain flour
1 tsp dried yeast
60 g sugar
1 egg (beaten)
zest of 1 lemon
1 tsp vanilla powder (or extract)
45 ml Loza (brandy or rum)
200 ml luke warm milk
60 g raisins
1 l neutral vegetable oil for frying
some powdered sugar for coating/dusting
Instructions
1.
Mix together the plain flour, yeast and sugar. Add the beaten egg, lemon zest, vanilla and Loza. Stir together well with a wooden spoon and then gradually add the milk.
2.
A thick batter should start to form - this requires some good arm exercise. ;-)* If it is a little thick, add a splash more milk.
3.
Add in the raisins, stir again and leave to stand for 30 minutes.
4.
In a small pan, heat the oil. The oil has the perfect heat when dipping a wooden spoon into the oil created little bubbles. Then quickly drop teaspoonfuls of the batter to the pan – until you have around 4-5 cooking.
5.
Fry the mini doughnuts on all sides (keep stirring gently from time to time), until they are golden brown – 3-4 minutes in total. Carefully take the doughnuts out using a slotted or wooden spoon and drain in a bowl lined with kitchen paper. Sprinkle some powdered sugar on top. And enjoy!
Print
*You can also use a whisk to mix the dough to make sure everything is well combined and that there are no lumps.