Ultimate ooey gooey brownies
Ultimate recipe for gooey brownies
Prep Time:
10 Minutes
Prep Time:
20 Minutes
Total time:
30 Minutes
Servings:
12 or 16 brownie pieces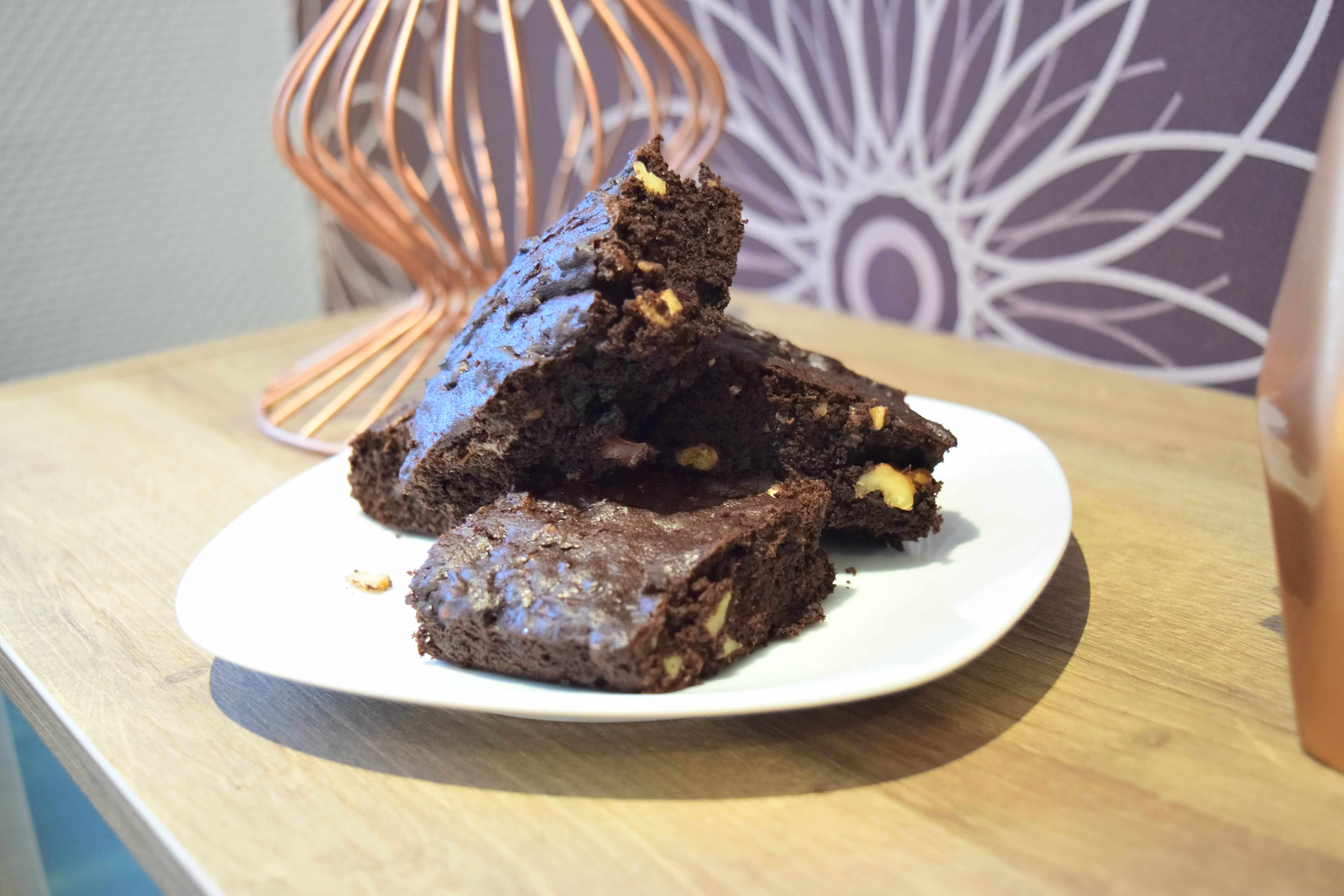 Ingredients
100 g flour
1/4 tsp baking soda
100 g chocolate drops
1/2 tsp vanilla extract
125 g butter
2 tbsps eggnogg (or buttermilk)
200 g sugar
60 g cocoa powder
2 eggs
handful walnuts
pinch of salt
Instructions
1.
Preheat the oven to 180° C. Prepare an 8x8 aluminum square baking dish with a some tinfoil.
2.
In a bowl, combine the white sugar, melted butter, and vanilla extract until smooth and fluffy.
3.
Beat the eggs, one at a time, into the sugar and butter mixture, until thoroughly combined.
4.
Sift the flour, cocoa powder, salt, and baking soda into the liquid mixture in 2-3 additions, mixing slowly until just combined.
5.
Chop up the walnuts and add them to the batter together with the chocolate drops. Fold in gently.
6.
Pour batter into the pan and use a rubber spatula to level off the top. Bake for 20-25 minutes. Enjoy!
Print
The brownies are done when edges are set and have started to pull away from the sides of the pan. The centre may appear to be slightly jiggly but will firm up once brownies have cooled.