Traditional Cornish Pasty – English meat pies
Cornish Pasty Recipe
Prep Time:
30 Minutes
Prep Time:
50 Minutes
Total time:
1 Hour
20 Minutes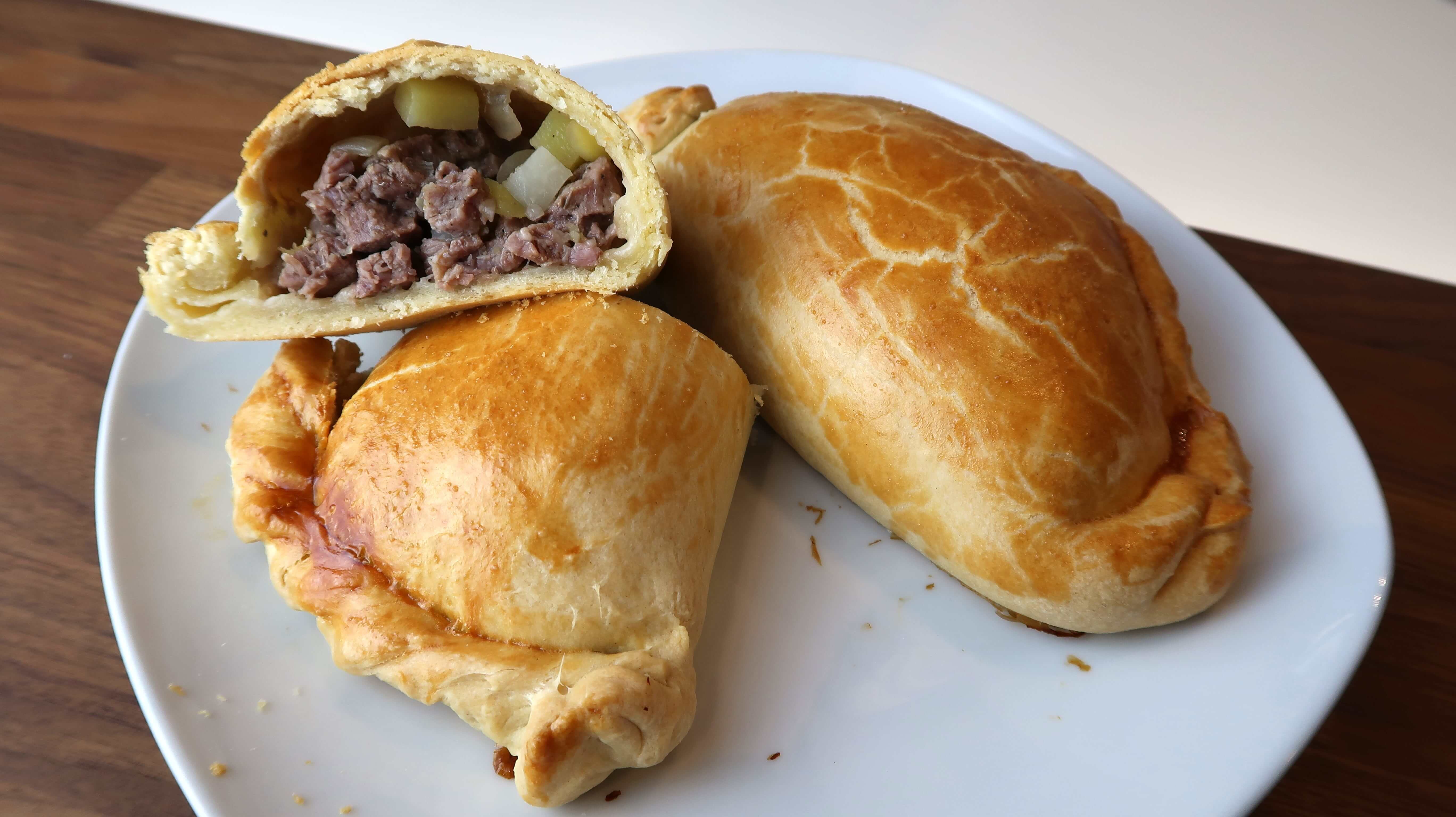 Ingredients
Dough
500 g bread flour
125 g lard or white shortening (cold)
125 g butter (cold)
1 tsp salt
175 ml cold water
Filling
450 g good quality beef skirt, cut into small cubes
400 g potato, finely diced
250 g swede, finely diced
200 g onion, finely diced
salt and pepper to taste (2:1 ratio works best)
Instructions
1.
In a large bowl put the bread flour and salt together and mix in two types of fat until you get a crumbly mixture looking like breadcrumbs.
2.
Add water and either bring together with your hand or a food mixer (with the dough hook attached) and knead for 7-10 minutes until the pastry becomes elastic. Cover the dough with some transparent film and let it rest in the fridge for 3 hours.*
3.
Put all the ingredients for the filling together in a bowl and season generously - best ratio is 2 salt to 1 pepper. Let sit until needed.
4.
Preheat the oven to 165 °C. Roll out the pastry dough and use a lid or plate in the size of approx. 20 cm diameter to cut out circles. Pop some of the filling into the middle of a circle.
5.
Seal the edges with some water and close them firmly while crimping the edges together as shown in the video. Glaze the pasties with some egg wash or milk and bake them at 165 °C for about 50 – 55 minutes until they are golden. Enjoy!
Print
*Due to the smooth consistency of the dough straight after kneading, this step is essential for the rolling and shaping of the dough later on in the process.